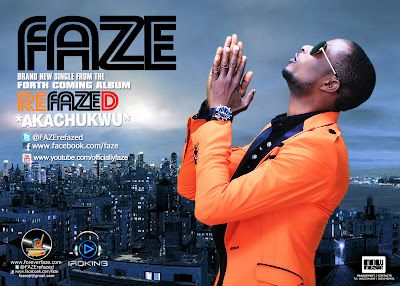 As Faze's "Refazed" album is still in the works, he's here with two singles "Akachukwu", produced by Spellz, and "Follow Your Mind", produced by Fliptyce, evident with a little Refazing  here and there. What do you think?
Enjoy!
Play Faze – Akachukwu

Download
Play Faze – Follow Your Mind

Download
Also, here's a short clip of Faze in the studio with the acclaimed hitmaker, Fliptyce.
Check on it.