British Top Model of Colour Winner Nana Afua Antwi channels her Inner Goddess on the February/March 2013 Cover of New African Woman Magazine!
Posted on Wednesday, February 27th, 2013 at 4:16 PM
By Jennifer Obiuwevbi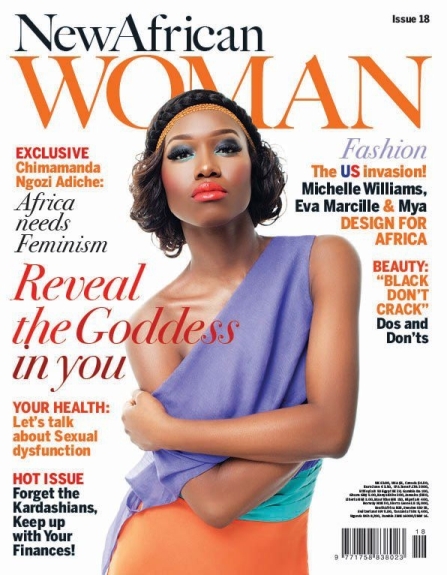 The new issue of the New African Woman Magazine has got a goddess on it. The February/ March edition features Britain's Top Model of Colour Cycle 5 winner Nana Afua Antwi on its cover.
The sultry model was shot in Liiber London designs and looks sultry and regal as she is portrayed as a goddess. Her make up and hair was done by Naa Yaa Grant and the amazing shots were taken by new Fashion Photographer Dami Oyetade. The magazine also has fashion pages filled with colorful ankara designs and huge fascinators.
Take a look.
Tags: Dami Oyetade, Liiber London, Naa Yaa Grant, Nana Afua Antwi, New African Woman Magazine
Custom Search