Upcoming brand Fusion Kelvar is out with its dual debut collection; The Diaspora Collection which fuses traditional textures with concrete cuts and The Prestige Collection which features graphic urban designs.
Head Designer Funfere Koroye, captures the essence of youthful exuberance in bringing something fresh to the table! A junior in Savannah College of Art and Design and studying Industrial Fashion, Funfere considers his style unorthodox and confirms this in his debut collection.
The collection features pieces which have been designed to be androgynous in order appeal to a wider customer base. Also, African prints are used to create refreshing urban contemporary looks; "When I choose a fabric I like to go with colours that stand out of the crowd, my materials have to show the Fusion Kelvar language of valour and spirit. Only the daring and brave can pull off the looks I create, only true Africans at heart" says Funfere.
Funfere incorporates his distinctive futuristic and preppy style which we all loved in his BN "My Style" feature into this collection, which is seen in his T-shirts which carry logos to represent the prestige and royalty of African class. "My t-shirts are unique at first sight because they use striking emblems and motifs, they are usually representative of a person's background and my most popular example is my "I LOVE NIGERIA'' T shirt" says designer.
Fusion Kelvar is definitely an exciting emerging brand, already generating a stare as he is currently working on styling graphic T-shirts for a music hip-hop duo called The Bangz in L.A. We look forward to following their growth in the industry.
His designs are fierce, they capture immaculately the spirit of the 'Young and Restless' yet equally well put together with the right amount of attitude!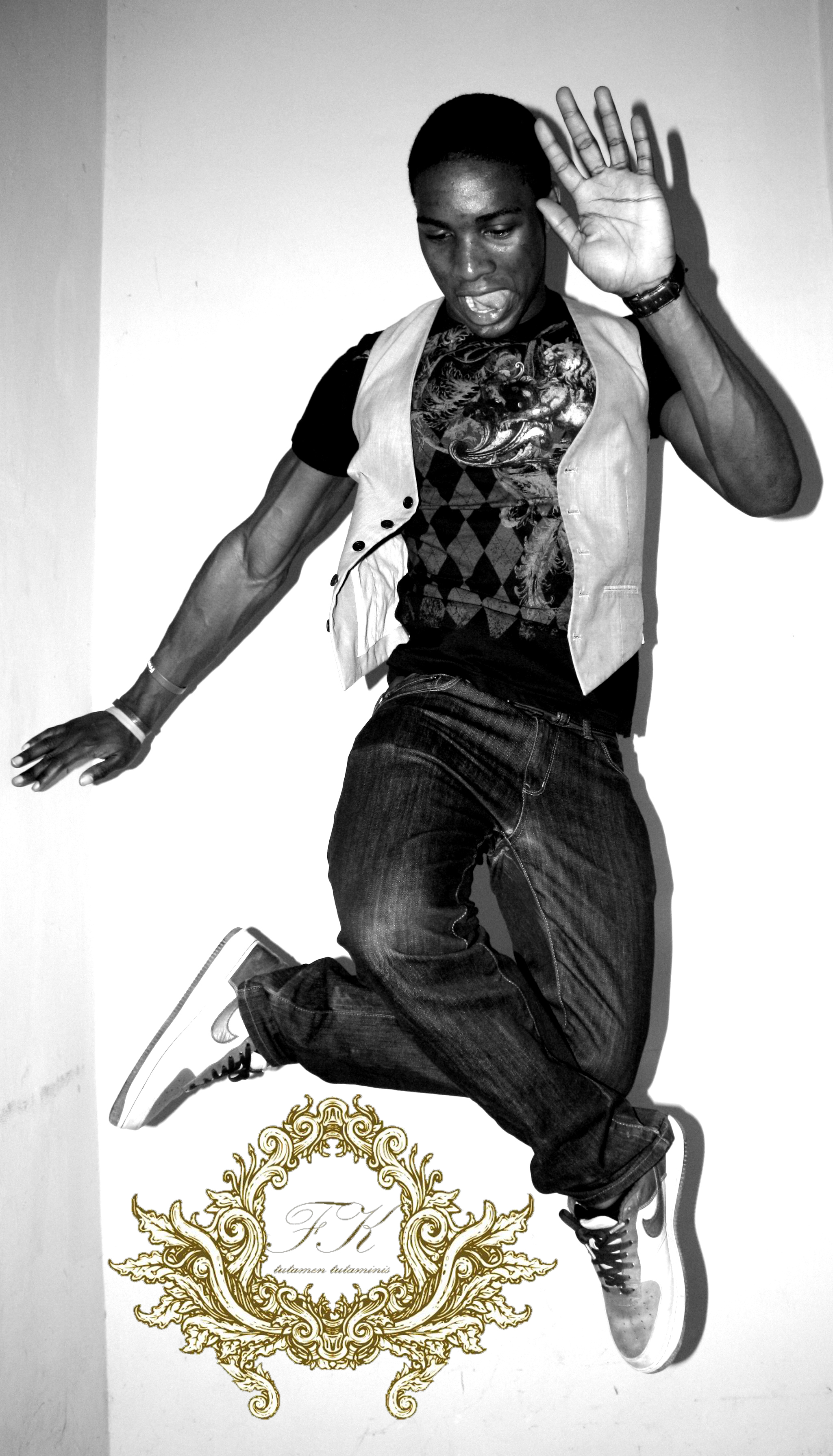 For more on Fusion Kelvar visit their website here