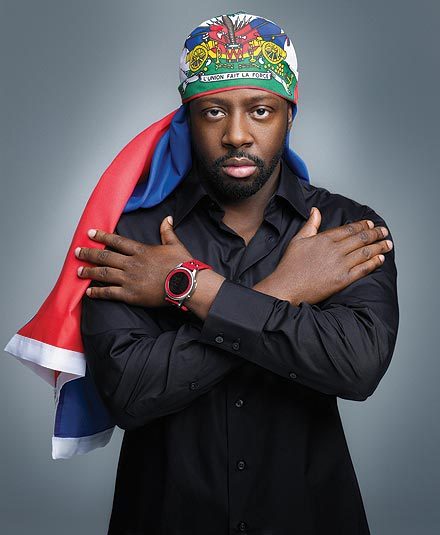 Wyclef Jean needs no introduction in any sphere, whatsoever. His career as a Musician has spanned over 20 years, with hit after hit first with the Fugees and as a solo artiste. He has a trademark for always bringing something radically different as far as music is concerned. With over 22 million records spanning his whole career, he's as big as it gets as a Black recording artiste.
He became more popular again, this year, for garnering worldwide attention and support for Haiti – the victims of a very severe earthquake. His project, Yele Haiti, went from small NGO to raising over a million dollars in one night in support of relief efforts for the victims of the earthquake.
Now his main forte, is trying to change the approach to helping his country from supplying humanitarian aid to encouraging people to invest in Haiti – a case of teaching his people to fish rather than handing them fish (Click here to find out more).
We heard through the grapevine that he intends to run for presidency of his country. We caught Wyclef in his hotel room, over the weekend, just right after his video shoot with Sound Sultan, hear him speak about these and other issues.
And by the way, he told us for free that, he appears on the cover of Time Magazine this week. You heard it here first!
BN: You have gone from being a promising young Artiste to selling 22 million records and now you are possibly going to be President of Haiti…
Wyclef: Well right now I have a few days to decide with my people. I've filed all of my paperwork now but the reason why it's not final is because my family is an essential part of this; because you are basically talking about putting your career on hold for the next five years and going to run your country. But what better service can I do as a countryman you know what I mean, which is to serve my country in the highest office.
BN: How then, do you maintain the balance of being Wyclef the Artiste and Wyclef the Activist?
Wyclef: Well really it's all in one, you feel me? The same message that I preach in my music is the same message I try to practice. So even if I'm singing 'because she dances go-go it don't make her a ho' or 'Someone please call 911' to 'Sweetest Girl' If you analyze the lyrics you will always get a social element aspect of exactly what I'm talking about.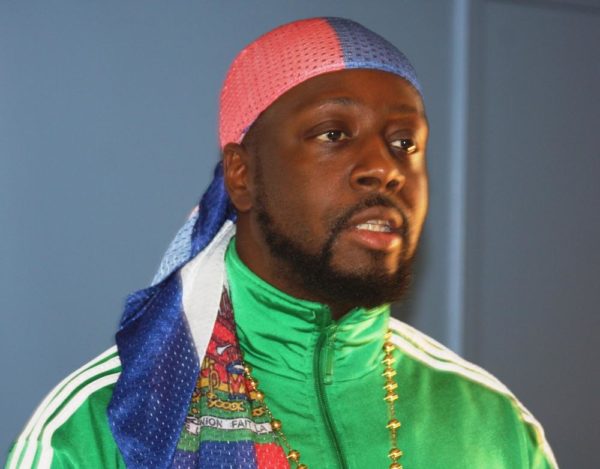 BN: You started Yele Haiti way before the earthquake.How did you feel when people questioned your credibility?
Wyclef: That's a good question. I got challenged because I raised the first million dollars in 24 hours and we had all of these charities and big organizations and out pops Yele Haiti raising money in 24 hours. Before the earthquake we always had the foundation but no one was really paying attention to it but the minute the quake happened we skyrocketed.
The idea of having a registered NGO and making it an Haitian NGO was threatening to a lot of other NGOS that had been around for like 30 to 50 years. So they tried everything they could to discredit the charity. If you follow you'd see CNN and Business News found nothing wrong with the charity. Now you don't hear people talking about Yele Haiti. They say so and so charity raised 250 million but only gave this percentage.
So being that they tried to blow my head off, they only made me stronger and tougher. You saw how they came at me, but at the end of the day like I said on Oprah, my credibility as far as my honesty when it comes to money cannot be questioned. But the idea of governing at a young age and having so much money and having to be able to control it through a charity, that can be challenged. So when my administration was challenged, I put a new accountant in place that would file the taxes and returns and I brought in a new CEO from Harlem named Derek Johnson.
So what we did was basically becoming a giant overnite, we had to work on making sure we had the executive side of the foundation straight. So we are on our way and there's no going back now everything's uphill from here.
BN: You have worked with the biggest artists around. I remember you saying somewhere that, you were there at the beginning of Beyonce and you are here now. What does it take to be in the game from that point till now? You obviously have seen a lot of people come and go.
Wyclef: Well I've been in the game since I was 17 years old. Now I'm 40 so I would just say the weirder people think you are, the longer you are going to last. Like you could look at my career and see that I never did anything any other person would do. For instance, if people were going right I was going left. And at times even the Hip-Hop community wasn't feeling what I was doing because it was so far from the norm. Like we were rhyming, singing ,playing guitar and singing melodies. But when you hear it today everyone's doing it. We were putting classical music on top of Hip-hop beats. The most important thing that I encourage kids that are doing music is that it's good to be inspired by everyone. So it's like I listen to Hip-Hop and I'm inspired by everything coming out today, but I'm still Wyclef. So I encourage them to always come up with your own style. You have to have an original style. You can admire everybody else but the style you come with has to be original. That's how you get longevity.
BN: You have come in and out of Nigeria since 2004. And you have shown us a lot of love. Why?
Wyclef: Well from Haiti I grew up in Brooklyn, Marlboro projects in Coney Island.  So to me, you live and you die, you know. I don't think anybody's more important than the next person. If you respect me, I'll show you love. It's just the way it is. It's not really a Nigerian or an Haitian thing. It's more like a worldwide thing. First time I came into Nigeria, I got picked up on motorcycles you know like 2000 motorcycles and we hit the city. That was so natural for me so I'll always have a natural love for Nigeria in my heart.
BN: I know everybody asks you this but I'll still ask. Is there ever going to be another Fugees album?
Wyclef: Well right now I have to go and run my country for five years. So the Fugees have to wait for five years and if my country says they need me for another five years then the Fugees have to wait for ten years. Then i don't think you would be asking that question anymore (laughs)
BN: Thank you very much for your time
Wyclef: Cool.