Each wedding is so special and blessed, it never loses that truly amazing feeling.
Two people, coming together and being blessed as they begin their journey into matrimony. BN Our Wedding Story is our treasured wedding feature which celebrates this journey and ceremony.
Chika Fagoyinbo & Ikenna Nwakanma were joined as husband and wife in April 2010 and their wedding will take your breath away! Elegant, beautiful and timeless, you can see the love that resonates between this special couple.
We love Chika and Ikenna's story! They met, became friends and as time passed, their strong friendship provided the perfect foundation for their lifetime union.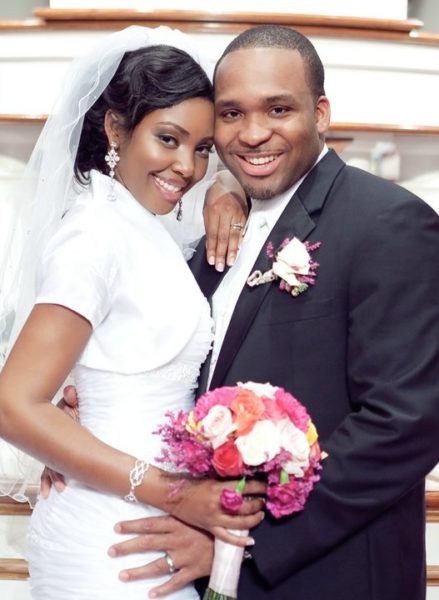 ___________________________________________________________________________________________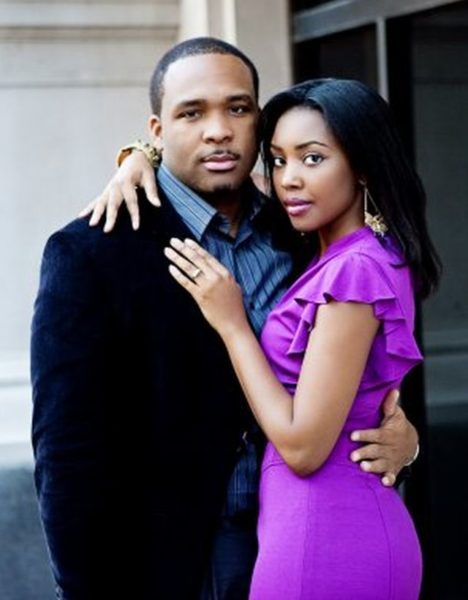 How Chika & Ikenna Met
By Chika
We met in the Summer of 2003 at a wedding, this wasn't love at first sight or any of that, he came off a little cheesy but  very intelligent. We kept in touch and over the years became good friends. The calls got more frequent – lasting longer and longer. In 2006, he asked to visit and after much hesitance I succumbed and he flew in to Houston from New Jersey. Needless to say he swept me of my feet the second time around. Ultimately, It was all so simple.
By Ikenna
I met Chika at a wedding reception in Maryland, sometime in 2003. The first time I saw Chika she was sitting at a table with a group of adults, looking so beautiful in a purple dress. I felt she could use some company, so I walked up to her and invited her to come and hang with the rest of the young folks in the hallway. I don't recall the words that we spoke that day, but I recall one thing that happened, that looking back serves as a glimpse into our future. While talking to me, she accidentally dropped a ring which she was twiddling. As any gentleman would, I picked up the ring, and as the unabashed young man that I was, I placed the ring on her ring finger. I don't know anymore if she smiled, or rolled her eyes, but knowing Chi, she was probably rolling her eyes on the inside.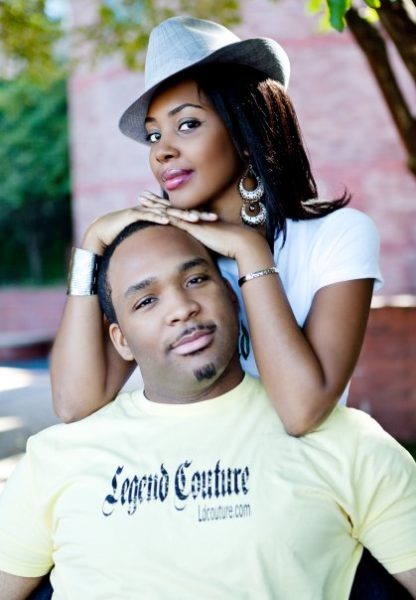 She's The One!
by Ikenna
As the years passed we kept in touch over the phone, but there came a time in my life when I turned to God to guide my future. I said a prayer asking God to lead me to the one whom he made for me, someone whom I could love and grow old with. Then I remembered the young lady in the purple dress, a person who shared my aspirations and whose drive was unmatched by none. So I tried over and over and over again until she agreed that it was okay for me to visit her, the rest is history. I thank God for her and his blessings in our lives, I know that he will walk with us forever.
He's The One!

by Chika
Everything happened as though it was all planned from the beginning, the right time and right state of mind.
Not trying to sound cliche but he was everything I asked God for. Fast forward after 3 years of dating long distance we are married!
___________________________________________________________________________________________
The Wedding
Date: 3rd April 2010
Venues:
Wedding Ceremony – RCCG, Houston, Texas
Reception – Chateau Crystale, Houston, Texas
Colours: Sangria purple & Gold
Wedding Dress: Maggie Sottero
Bridal Makeup & Hair: Tokini Bilaye-Benibo – Lyzadora
Bridesmaids Dresses: David's Bridal
Photography: Raheem Osanyin – Rhphotoarts
Additional Photography: Chido Nwangwu
**
As they prepared to celebrate the most special day of their lives, Chika & Ikenna were filled with joy and anticipation. In her gorgeous embellished strapless ruched crystal organza wedding dress with its floating tiered train and corseted back plus an added unique touch – beautiful purple shoes, Chika was an absolutely stunning bride.
The sight of his bride in her wedding dress with her hair in an elegant bridal updo with a floaty chiffon veil and clutching a beautiful bouquet of spring flowers took Ikenna's breath away as he watched her walk down the aisle towards him. With his best man and groomsmen by his side, Ikenna watched with love as Chika joined him at the altar.
Their wedding blessing was powerful and inspirational – Chika & Ikenna committed to love and honour each other forever. After the ceremony, they celebrated with happy friends and family and then proceeded to their wedding reception. As they entered their wedding reception venue which was elegantly decorated with touches of their wedding colours – Sangria purple and gold, Chika & Ikenna's guests danced and joyously celebrated with them. It was a great day filled with lots of special and romantic moments. A truly fabulous day for a very special couple
BN wishes Chika and Ikenna a lifetime of blessings, success, love & joy!
**
White Wedding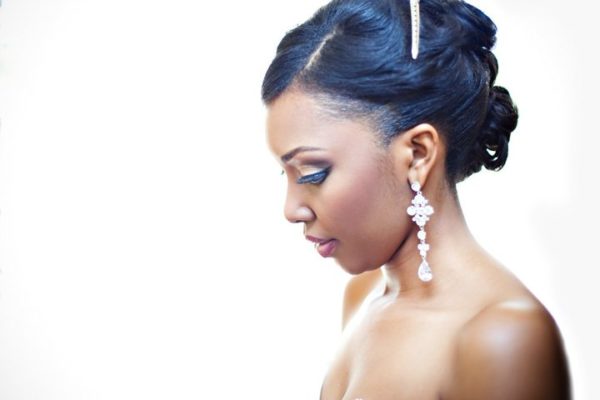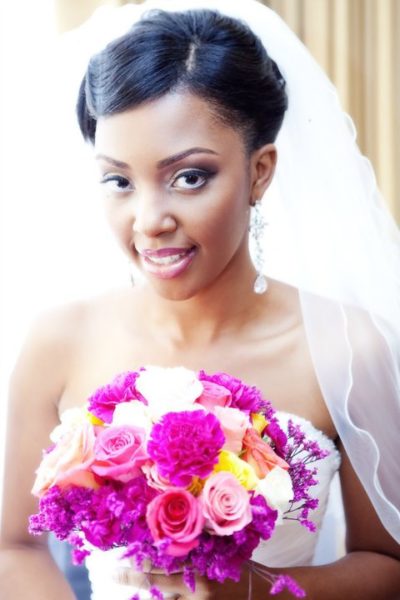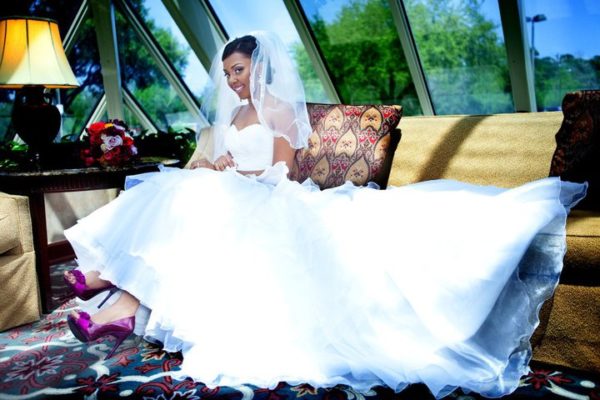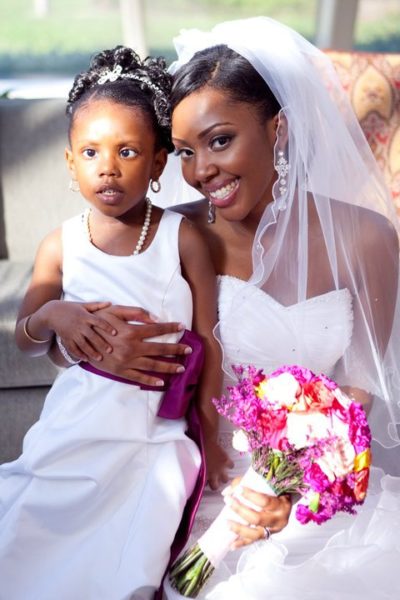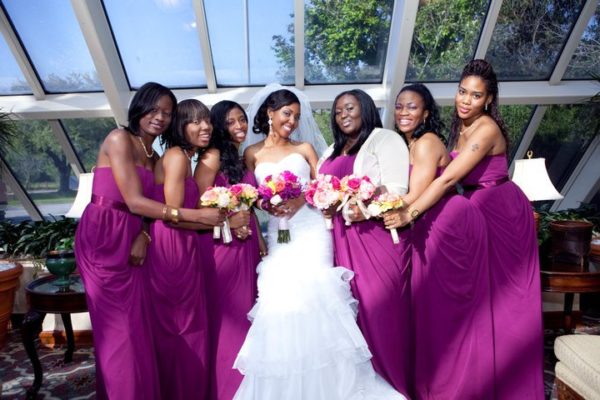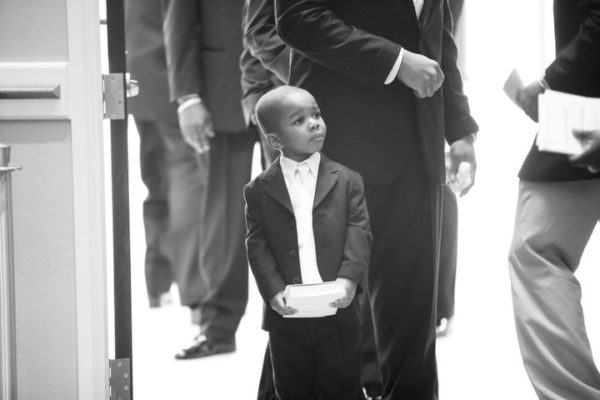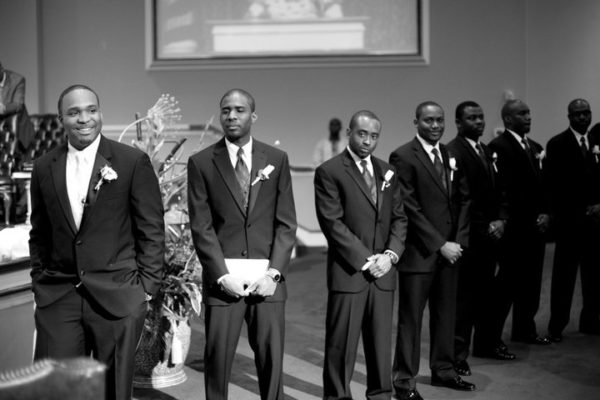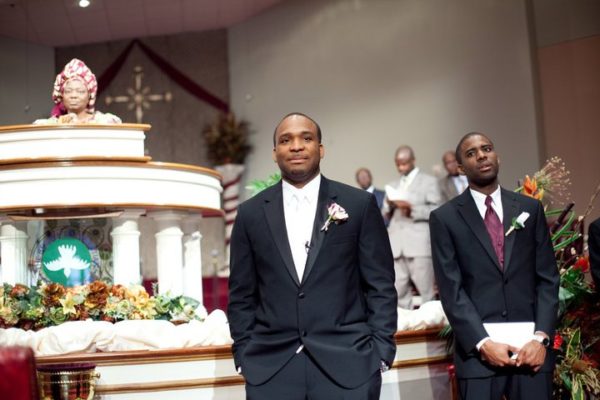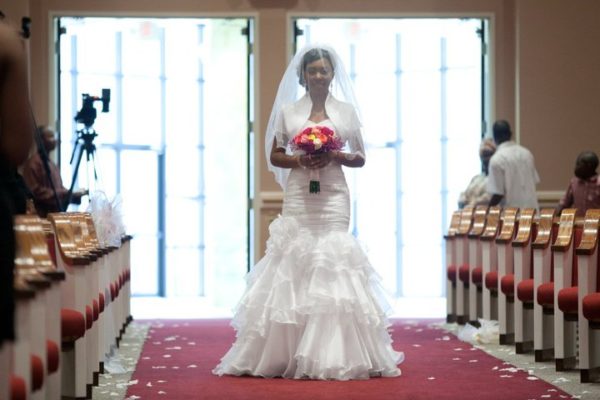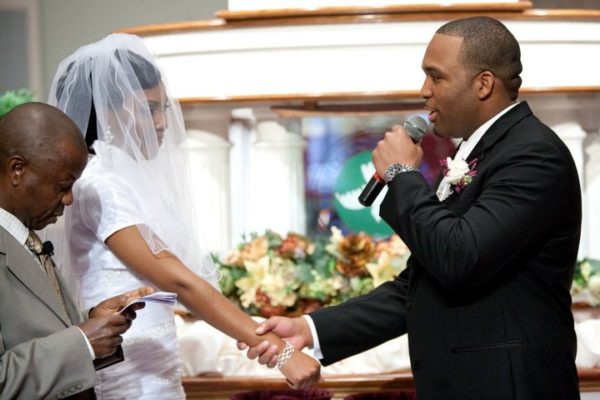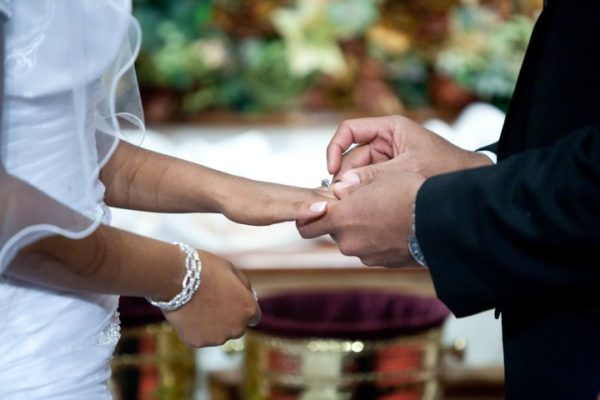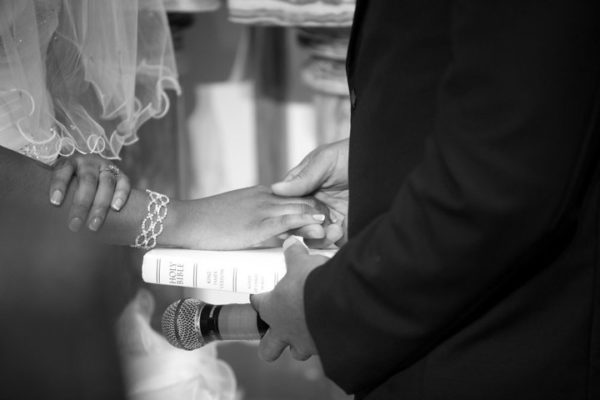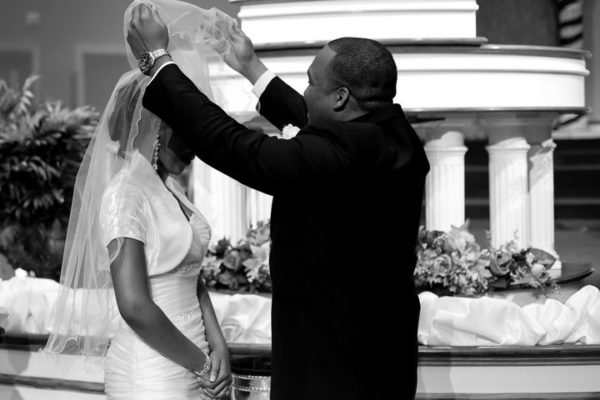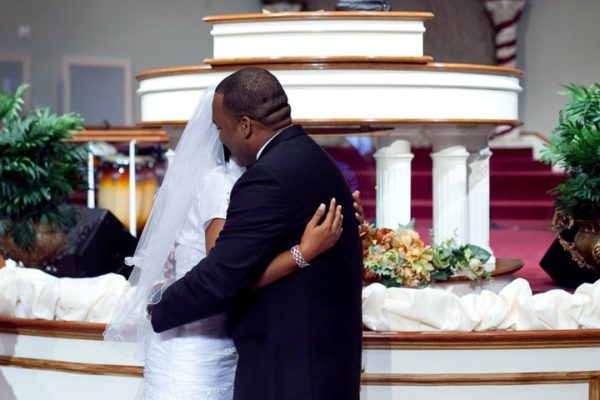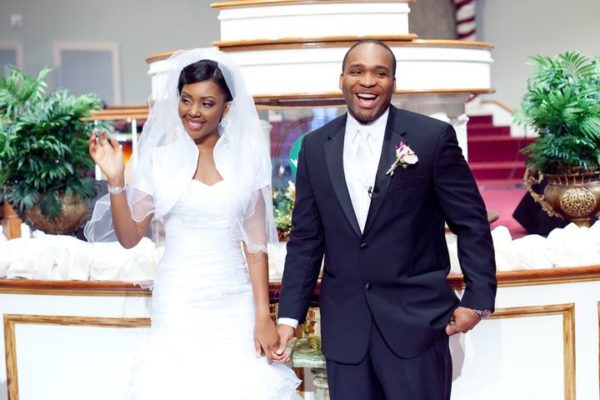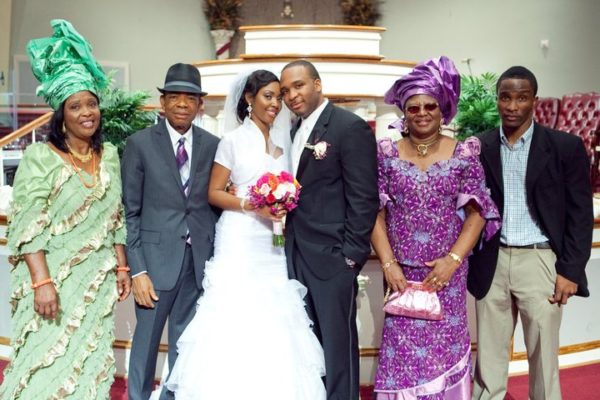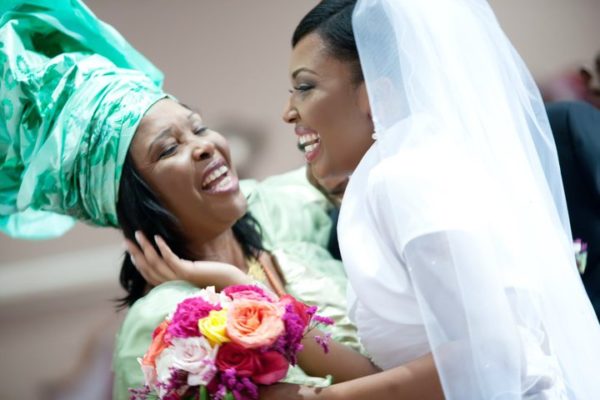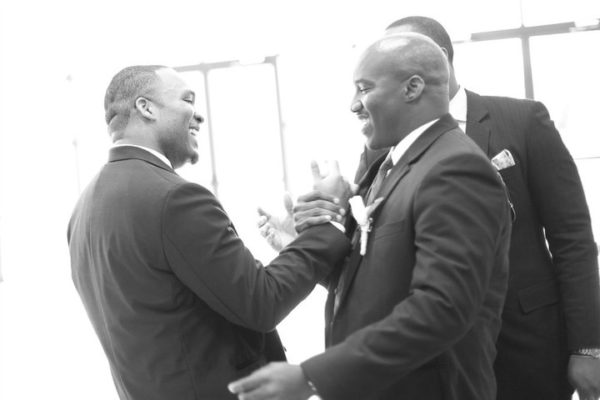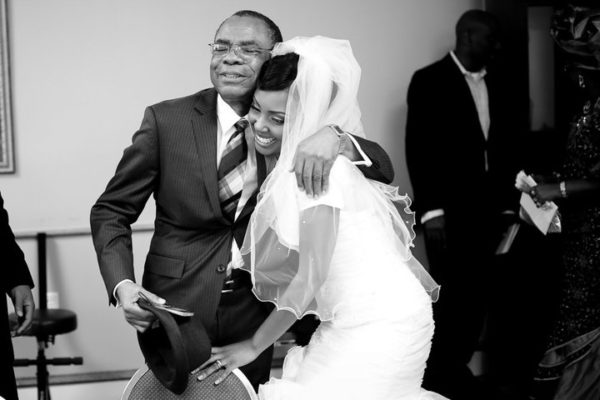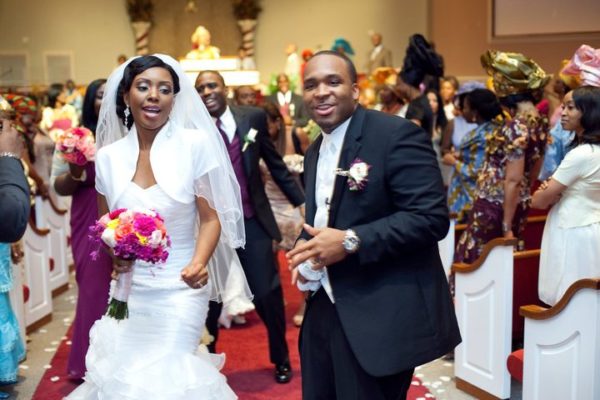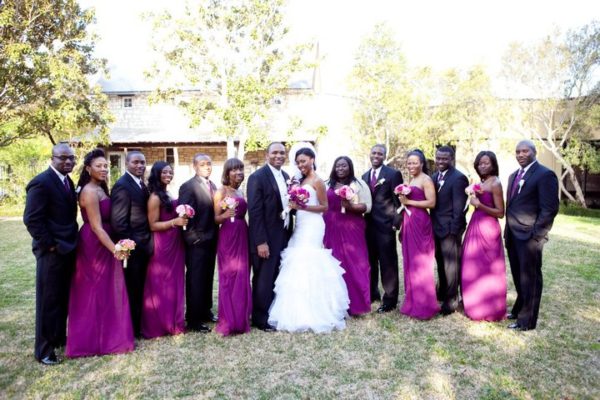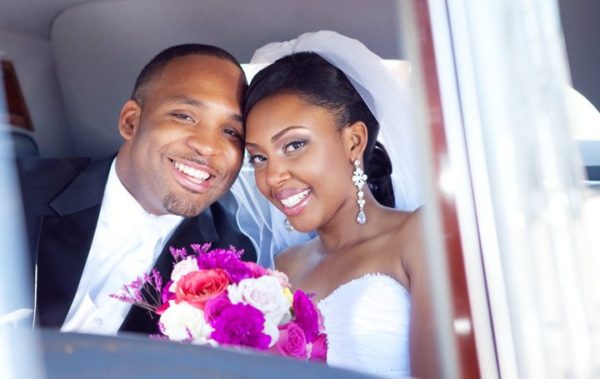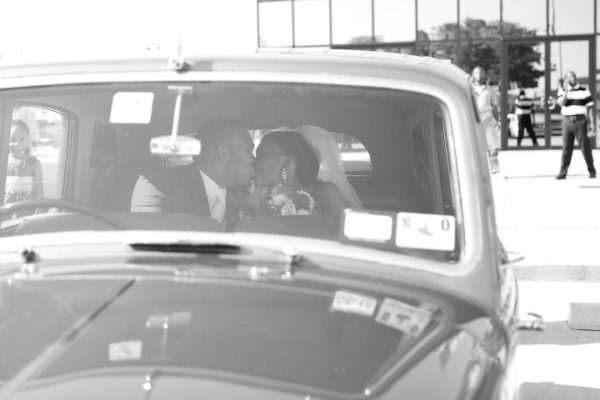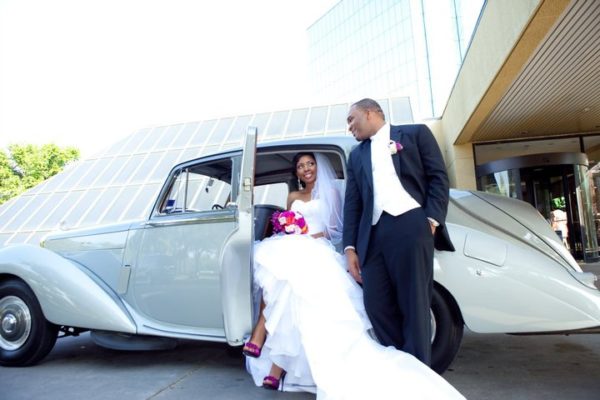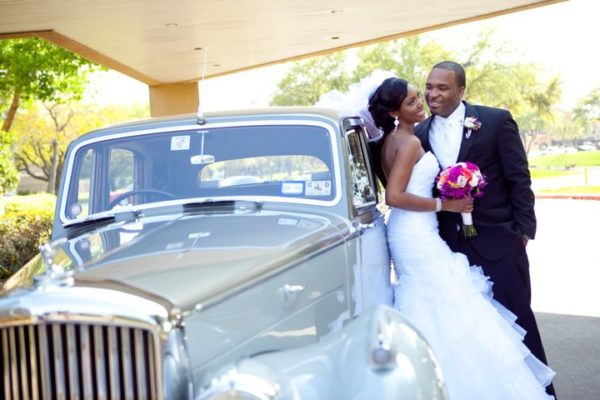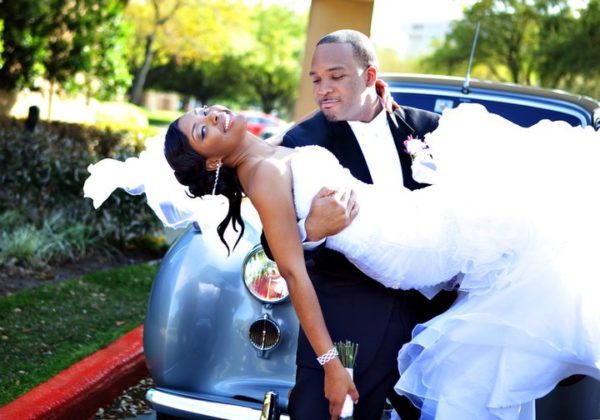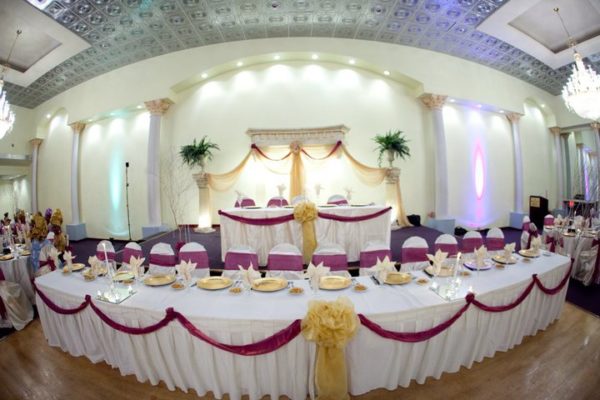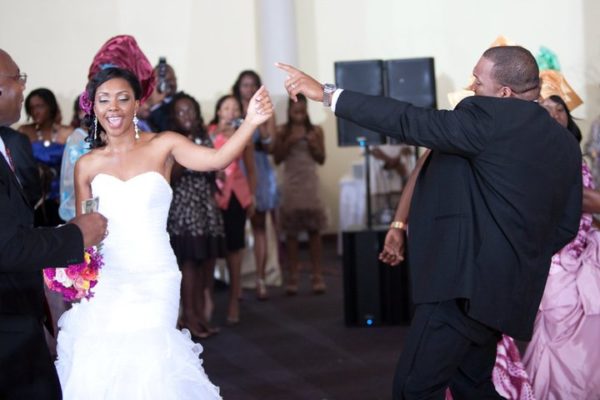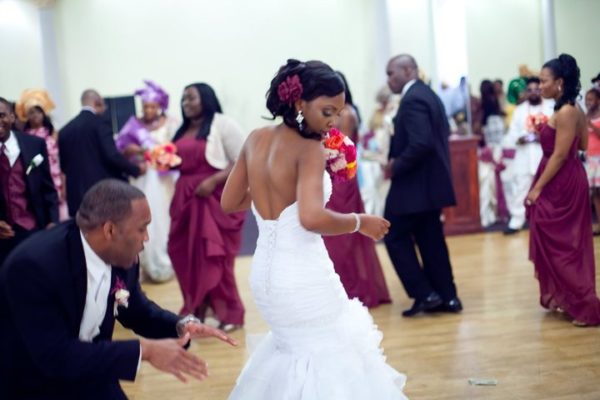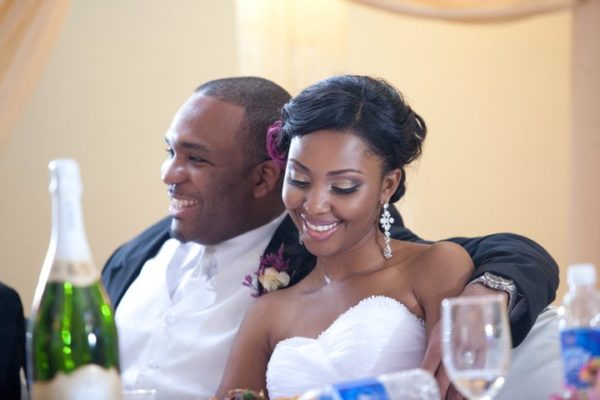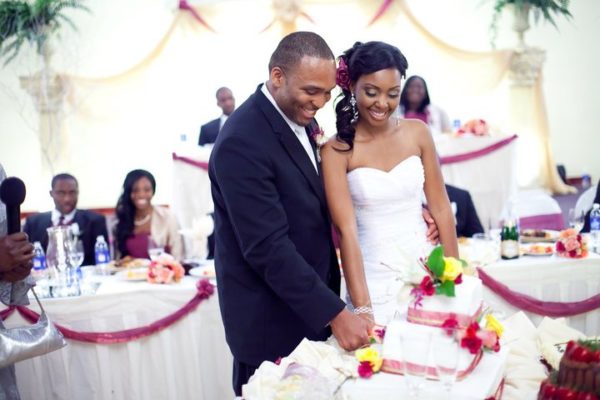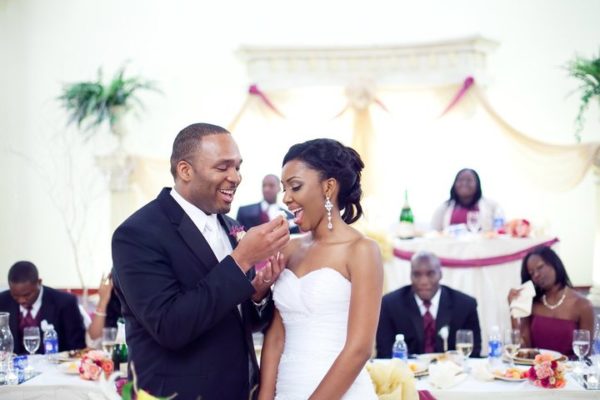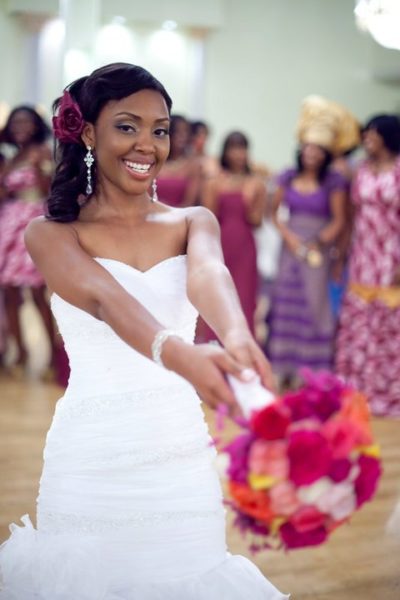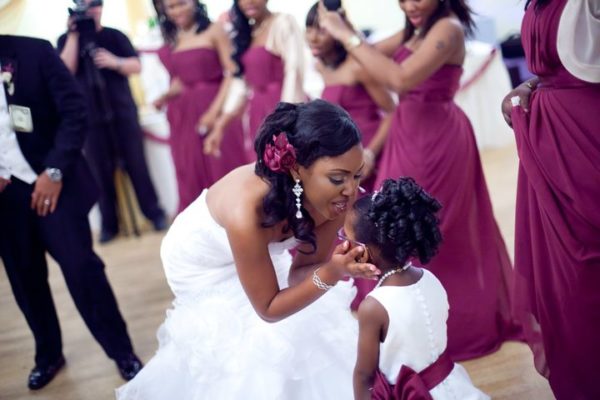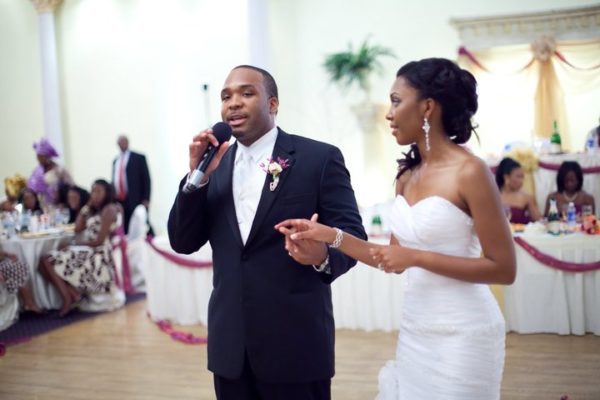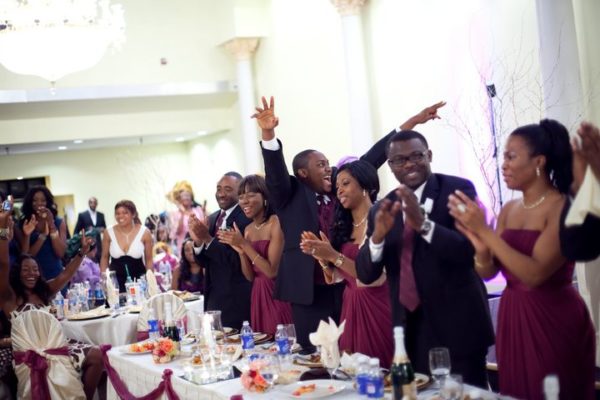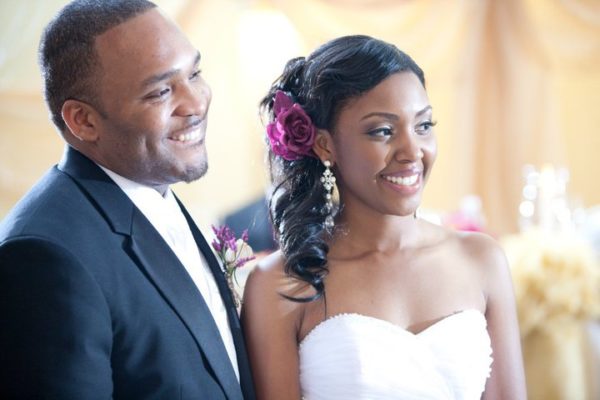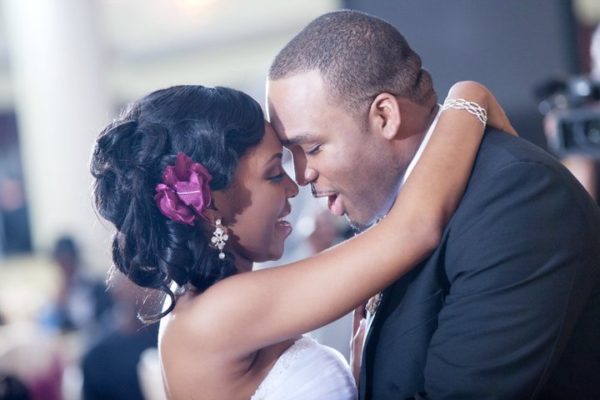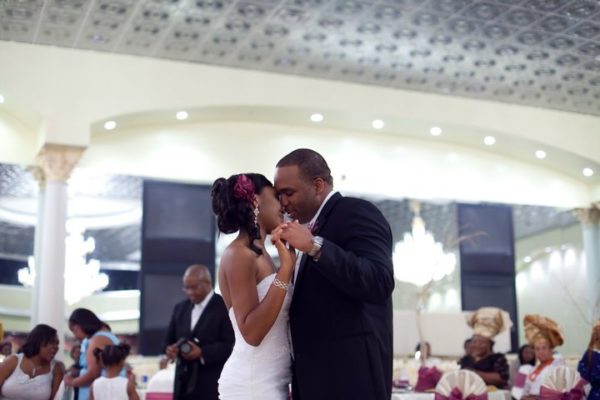 Traditional Wedding
Chika and Ikenna's traditional wedding was filled with colour, tradition and lots of fun! Their traditional wedding ceremony was based on Arochukwu traditions, as the bride's mom is from Ajalli in Anambra State. The beautiful bride was placed in a room – dressed and adorned in her traditional attire with two 'maidens'. No man was allowed to enter the room without paying. It was so much fun as Chika and Ikenna's friends and relatives entered the room to pay homage to the bride. Finally Ikenna came to visit and then left to await his bride. The traditional Igba Nkwu Nwanyi ceremony was performed as Chika went in search of her prince, she found him and presented him with a glass of wine which he accepted. The couple then danced and enjoyed a thrilling party with their friends and family.