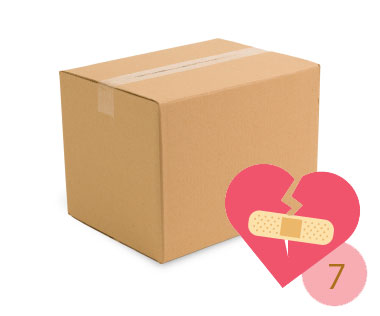 The birth of a relationship is such a beautiful thing. Everything is fresh, clean, and new. There is so much to look forward to, and a lot to discover i.e. the very first date, first kiss, first fight…
Usually both parties promise each other all that is promise-able. A typical relationship can span for many years; the families of both parties can become friends; all that has the tendency to be great can be great, and observers can safely say that the relationship is a success! But then, very often, these kinds of relationships abruptly come to an end for one reason or the other. When this happens, although both parties feel the heat, I'm especially sympathetic towards the woman – the hurt single woman.
When he walks out the door, it feels like life itself walked out and often, the single woman doesn't know what to do, or where to start. It feels like a bad dream which she is screaming to wake up from, only that she has been awake all the while and it'll take a lot more than screaming to wish it away. At this point, assuring her that things will get better or that she'll get over it doesn't really help (even though it's the truth).
So, what can she do when he walks out like this? I learnt from a close friend just after her boyfriend ended their two-year relationship that life indeed goes on. Unlike her, I am a very expressive person therefore I like to talk about everything. I feel that every problem can be solved as long as the communication lines are kept open.  My friend, on the other hand, is of a different opinion. As soon as her ex called it quits, she also called it quits. She didn't bother to talk to him about it – over and over again; nor did she ask friends and family to try to make him see reason. Instead, she pulled herself up and closed that chapter of her life. The last I checked, she is doing pretty well, and her ex is now fighting tooth and nail to get just a little bit of her attention – you don't have to beg for an opportunity to function as a blessing! I have a new found respect for my friend and I also learnt a lesson or two – not everything must be talked about. Somethings are really better left alone and unsaid.
When he walks out the door, we really must believe that there remains a bright future ahead of us. We must embrace our strength – which is always more than enough to tide us over. We must come to realise that if he really is "the ONE", he'll never leave and if he did, he'll be back. We have to learn that our relationship status does not define us, nor does it determine who we are. We must grow up and accept that at times, life doesn't work quite the way we plan it to, and then have faith that things will get better.
The average person goes through a couple of bad relationships before finally settling down to a good one therefore, it is expected that we'll all go through these not-so-pleasant experiences. When we do, it's no use overexerting ourselves when he walks out. Instead, lets learn all we can from previous relationship(s), determine not to repeat our mistakes, while looking forward to the "real deal" which hopefully is only around the corner.
Photo Credit: The Frisky