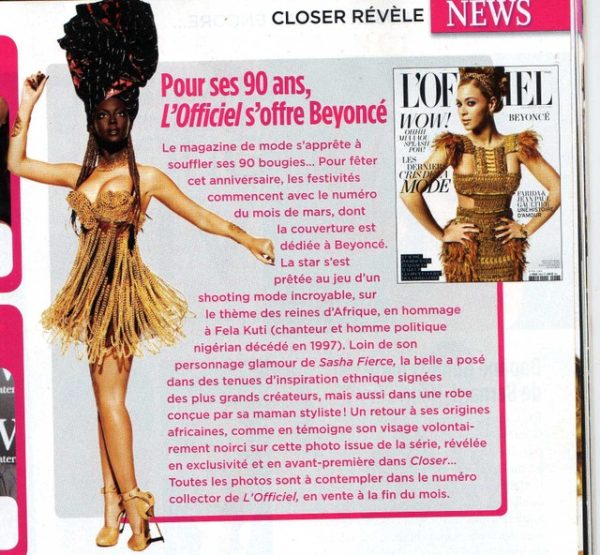 The 90th anniversary issue of iconic French luxury and fashion Magazine, L'Officiel Paris features international superstar Beyoncé on the cover.
According to the preview released by L'Officiel,
The fashion magazine is about to celebrate its 90th birthday. To celebrate this anniversary, the festivities start with the March issue, with Beyoncé on the cover. The star agreed to pose for an incredible fashion shoot, with the theme of African Queen, paying a tribute to the legendary Fela Kuti (Nigerian political singer who died in 1997). Far from the glamorous Sasha Fierce, the beauty posed for the magazine in amazing fashion designer clothes, but also in a dress created by her mother. A return to her African roots, as you can see on the picture, on which her face was voluntarily darkened. All the pictures will be available in the collector edition, on sale at the end of this month.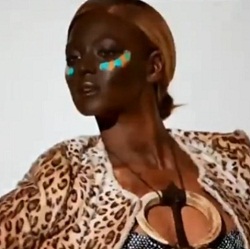 While many are looking forward to seeing the complete fashion spread, the preview is already stirring up controversy due to the use of "black face". Black Face (painting of a person's face black to depict a black person) has historically negative connotations and is perceived negatively especially in the United States.
So what do you think? Was it necessary for Beyoncé's face to be darkened to depict an African Queen or are people overreacting over the stylist's creative license?
Photo Credit: iLuLuOnline