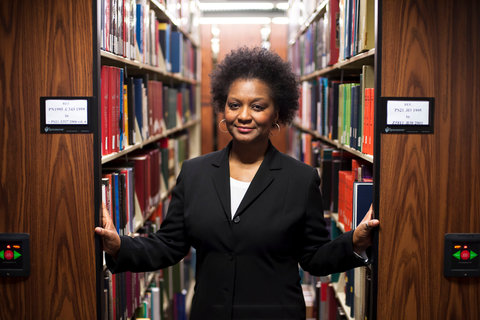 I don't know what you want. I don't even know who you are, nor do I want to pretend to. But there are ten laws you should live by to govern the things that you want in life. We do things for different reasons. Some people just "are". Other people are more Machiavellian, and do things to acquire other things. And most people do things, because they "feel" a certain way emotionally about them. Acting deliberately can significantly impact the things that happen in your life, and the lives of the people around you, making you a better lover, friend, partner. Here are some tips to guide you in attaining your life goals.
Build Your Connections
We aren't in a race against the machine. Everything – Facebook, Twitter, Instagram, exists to make us more human, to bring us closer together. Businesses and innovations and even academia starts with observing human behaviour, and the relationships that are forged. They are all reliant on human interaction. Observe the people you study, and the people that you trust with the same fervour. Surround yourself with people that're doing the things that you hope to do. Have people support, invest, criticise and work on your dreams. The more independent connections you have, the stronger you become. Make a new one everyday. Have active, and meaningful relationships with every important connection that you make. Nurture them, like pets. Ultimately, becoming the social equivalent of a computer router, knowing people across a vast array of social, cultural, professional and economic circles, and being able to introduce people in one circle, to people in another. The introductions you make are the currency of the wealth you create.
Give
The best kept secret of building relationships is "giving". Far too often to we connect ourselves with people because we want one thing, or another from them. In the beginning, we find ourselves asking for help from them. And it's really the biggest mistake we can make when making new relationships. One should remember that the person you're knocking on may not want to be treated like a microwave. Build relationships by being prepared to help other people, to support their dreams, and their problems, and to give. Or you'll find that most friendships you make are short-lived, or don't matter much at all. Respect, and make some attempt to understand them. Don't go too far to display your talents or possessions, instead, do more by displaying your bond with them, to them. And they will defend you in everything. You truly see how beautiful people are when you give.
Listen
The best way to understand people is to listen to them. You'd really be surprised by how much you understand, just by listening to a person. The things they don't say are often more obvious than the things they do say. I know your life is fabulous, and you are doing great and impressive things, I know you're about to change the world. I know your parents built the Eiffel. But you're here to make connections. Let other people talk. Give other people the priority. Never make too much noise. Listen with passion, and with patience. Once you listen to a person, you will have their attention, and once you have their attention, you will build great relationships. Everyone has something interesting, and different, to say.
Be Yourself
"Be yourself; everyone else is already taken". I really love this quote by Oscar Wilde. It was most certainly intended to be funny, but also contains a much deeper message. One of the most important for living well, in general. Everyone wants to become a leader, but becoming a leader is mostly about becoming yourself. People like Kanye are great. But you are no Kanye. Perhaps you're great too, howeverI, if you look and dress like Kanye, you're really doing nothing new. No one will care if you're a "second Kanye". You shouldn't act, or look like him, you're who you are. You're what you do. You're how you perceive the world. Always be authentic to who you are. A friend of mine once said, "we are all mirror reflections of each other, if I break mine, you're broken too from my vantage point". There's never, ever going to be a reason to change your inner soul, or your core beliefs and philosophies.
Drive Everything You Do With Passion
"Every great dream begins with a dreamer. Always remember, you have within you the strength, the patience, and the passion to reach for the stars to change the world" ~Harriet Tubman.
A lot of people are driven by money, and a lot of them will surely end up making it. A lot of people are driven by popularity, and one way or another they usually end up popular. When you're driven by competition, you'll eventually beat your competition. Being driven by passion, and happiness has become so secondary, where things like money, and popularity, and rich husbands should be.
Take enough time to engage, and meet your soul. Your substance. Your situation in life is always different from others. Find your passion. Find the things you love doing. Run experiments on your hobbies. Spend some time observing yourself. Once you find the things you love, and once you have the passion to do it everything else will come (including the rich husband, maybe).
Read
There's so much information in the world. We're almost being overwhelmed with the sheer volume of information we have access to. Every year, there's hundreds of great books being published. Truly amazing reads. We're living in such an exciting epoch. If you can read a single great book a week, your life will change dramatically within a year. And yet, some are vehemently against reading, and people that read. In some circles, searching for knowledge is deemed "uncool", and "shallow".
Regardless of what's cool, read avidly, and rigorously. Talk to clever people. Share what you learn, perhaps by writing about it. Try to say goodbye to your ego, and to the status quo. Have insightful conversations. There's nothing more beautiful than the worlds you visit within a book, and sharing it with people that have their own worlds they visit. It's almost like you're sharing universes.
Make 90 day goals
Everyone has a sort of goal. "I want to marry a rich husband before I'm 30" (a laughable, but strangely common goal), "I want to buy a car", or "I want to start a business". But we never set a timeframe for them. And we sometimes find that we end up with the same goals we have this year, as we do five years from now. A goal is a great, and exciting thing to have, but without a sort of deadline, it's really just empty words. Your goals will never make your beautiful, or rich, or powerful, but meeting them will. Attach a 90 day deadline, and make actionable plans, and achieve them. They don't have to be anything elaborate. They could be as simple as "In 90 days, I plan to jog every morning". Be cruel to maintain them, and uncompromising, and ruthless, and your word to yourself will become your bond.
Think Freely
Don't stick to your ideas, and your work, and your religion, and your tribe, and your foods, and your opinions. Be open to new things! Understand why a thing is good, or bad, or better, or different. Live by a certain quality, and put a dent in everything you do. Observe everything. If you aren't able to think freely, if you aren't open to new things, your current kingdom will come crashing down, and the only people that will ever hear about it, are those in your narrow niche that think like you do.
Work Hard
Coupled with your will power, and your strong desire, you really, simply need to work exceedingly hard to get to where you want to be. Successful book authors, and thieving civil servants alike all work hard.
There are more unsuccessful talented people out there, than there are not. All because they don't put the extra effort in. Being talented alone would never ensure your success. Being stupid, and having a small idea could make all the difference if one worked really hard. Try to be the best "hard working person" in your environment, and everyone will know that whether or not you put in the time, or effort, you always get the job done. Hard work pays off.
Love
Simply put, love's really just the greatest thing in there is. To quote a friend of mine, "love is dope". It's the purest, most rawest, of innocent blessings one could have. The only thing that makes you more human than you are. It's what helps you realise the truth, and discover yourself. It's what connects and binds your soul to your body.
Sometimes, reality becomes difficult, and skewed, and cruel. You can't simply find anyone to hold your hand and give you the love you need when in some pitfall. Don't let this stop you from loving other people. No one knows about the struggles you've faced, or the challenges you've overcome. As you suffer, you know the harshness of reality, and should have an innate desire to never let it happen to anyone else. Talk, and listen to people. Understand, and love them. There's beauty in everyone. Perhaps not the physical, dreamy lipped, thin eyed sort of beauty, but I can confidently say that there's a beauty to everyone I've ever engaged. Learn how to love, just for the sake of loving, even if they don't deserve it. They'll never forget it, or you. Even if they end up hating you.
"Have stubborn faith in your ability to win the future, live your passion, and love relentlessly. Stay in your truth, and demand excellence. There's a process, trust in it." ~Christina Mbawke.
I'd like to hear your opinions, so leave a comment, or tweet at me @malign
Photo Credit: cityroom.blogs.nytimes.com