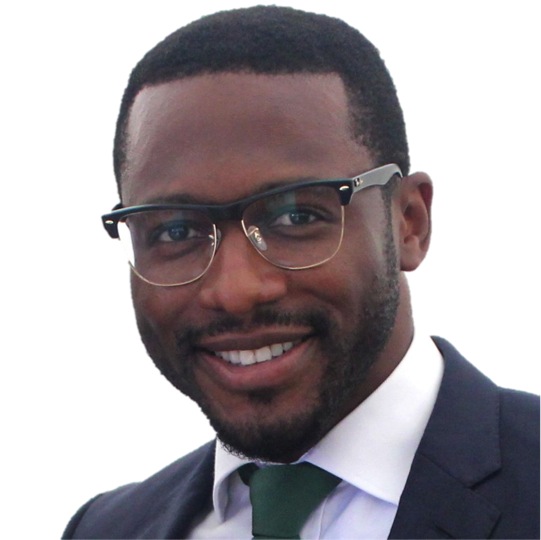 Move Back to Nigeria is a series on BellaNaija which aims to encourage young and not-so-young professionals in the diaspora who are trying to make the decision of whether to move back to Nigeria. In collaboration with the brilliant team at MoveBackToNigeria.com, we hope to bring you a weekly interview with individuals who have successfully made the leap, considering the leap, as well as those who have tried it and realized it is not for them. The idea is to share their successes and their challenges as they made the decisions they did. A lot of Nigerians in the diaspora have questions about making a change at home in Nigeria. Many suggest really good ideas on how to make things better; others would like to contribute to making a difference back home but are just not sure where to begin.
Movebacktonigeria.com is the fastest growing online community of Nigerian professionals living, studying and working in diaspora.
Today, we chat with Ugo Iromantu. Ugo's educational and professional background  inspired in him a passion to contribute to the development of the energy sector. Read on for his take on his experiences at home and abroad and his views on the existing opportunities and life in Nigeria.
Let's start with introductions. Please tell us who you are and what you do.
My name is Ugo Iromantu. I recently completed an MBA at INSEAD, Fontainebleau, France and I have just returned to Nigeria to pursue an opportunity in the power sector. My company is called Aurega Energy Management and we support Nigerian electricity distribution companies in commercial aspects of their operations.
When did you leave Nigeria and why?
I was born in Nigeria, but I lived abroad growing up and then returned to complete primary school. I left Nigeria when I was 18 to study and got a bachelors degree in Computer Science and Mathematics at the State University of New York. I returned to Nigeria right after college for NYSC and served in Rivers State. I left again to do a Masters degree at the London School of Economics and then worked in London for just under three years after my MSc. I returned to Nigeria and worked for another three years and then left again to study at INSEAD, completed my MBA and came back yet again.
After your undergraduate degree in New York, what inspired a Masters in LSE?
I wanted to get a masters degree from a top school and I had applied to some US Ivy League schools. But I wanted a more international experience and so I applied to top European schools as well. I was accepted to Oxford and LSE in the UK. Between the two, I chose LSE because it had more of a management and social sciences focus. The MSc at Oxford was all mathematics!
OK. So how did your professional life begin?
I worked at Citigroup. It was my first job at a large corporate organization. I was a corporate risk analyst and my team, the Risk and Business Office was involved in identifying, scoping and remediating potential risks in initiatives and projects for the bank globally.
The exposure to banking directed my interested towards what kind of work I really wanted to do. I did a lot of growing up on the job. With the benefit of my MSc from LSE and the finance training I had received at Citi, I decided I wanted to do infrastructure finance focused on Nigeria, as I believed that providing solutions to Nigeria's infrastructure deficiencies would be a challenging and rewarding experience. So I started to research the industry and opportunities. I tried to get a job within Citi and at other firms in London, but 2008 probably wasn't the best time to be job hunting in London.
I grew somewhat frustrated and decided to accept a voluntary redundancy package and leave Citi. I figured better to leave that way than resign with nothing. I moved back to Nigeria some months later and, shortly after, I got a job at Africapital Management doing corporate and project finance advisory.
How would you describe your job search experience in Nigeria?
Bearing in mind that I had been searching for some time even while I was at Citi, I would say it was frustrating at times. There was a particular financial institution in Nigeria that made me an informal offer while I was still in London, but it wasn't quite the functional focus I was looking for. After moving back, through some of my contacts, I was introduced to Africapital. I was interviewed for a role and, shortly after, offered the job. Considering the timing and circumstances, I was lucky to have gotten the opportunity. I hadn't been a core finance person, coming from corporate risk at Citi. But I wanted a lot of exposure and I wanted to learn. Fortunately, while I was at Citi, I took advantage of every opportunity to get professional training in investment banking and infrastructure finance, even though that wasn't the job I was doing at the time.
What was your experience working with Africapital, and how long were you there?
I was with Africapital for just over three years and it was very challenging and rewarding. It was a good working environment. My learning curve was extremely steep and I built a lot of competence quickly within my role. I also had many opportunities to network widely with very senior professionals within the industry and in the public sector.
What came next?
INSEAD. At this point I had a good amount of financial and business competence and I had many ideas about the sort of opportunities I wanted to pursue next. But working in Nigeria takes a lot of resilience, regardless of how competent you or your firm may be. You need a great deal of staying power. I wanted to consolidate my learning, develop my ideas and refresh my perspective on business execution. Africapital had given me a strong foundation and I believed INSEAD would do the rest.
Why did you choose to come back to Nigeria afterwards considering that your credentials could have gotten you a job anywhere?
There are many viable and interesting opportunities to do good work and to be successful in Nigeria – that is the most honest answer I can give you. Nigeria has a significant amount of development on its horizon and in the long run. Many industries are still taking shape and yielding remarkable opportunities to bright entrepreneurs in the process. Because the environment is still unstructured, playing a fundamental role in any dimension of Nigeria's development will build a rewarding career trajectory and establish far-reaching implications for the economy. With Nigeria's economic positioning within Africa and even globally, the time is just right for people with good ideas to turn them into successful businesses.
That's certainly true. Are you back to stay for good, or is this just to explore your current project?
I hope to stay for good. I certainly want to. I hope and believe that the business Aurega establishes will make a significant contribution to the Nigerian economy.
On a different note, have you had to make personal adjustments to your lifestyle since the move?
Lagos is quickly becoming very cosmopolitan, so sometimes it doesn't quite feel like you are "back". The environment progressively resembles what people who have lived abroad are used to, save for the odd power cut. Nonetheless, there is still a significant attitude shift that needs to occur in the day-to-day interactions of Nigerians for the social atmosphere to feel more appealing. Moving back has also brought me closer to family and friends, which I truly appreciate. Overall, it has been a positive experience.
Finally, what advice would you offer to people considering making the move back to Nigeria?
Have a plan! Things rarely go according to plan in Nigeria, but having a plan keeps you focused, helps you keep all the variables in check and helps you discern actual progress from other things that masquerade as progress. And brace yourself. Nigeria, especially Lagos, can be more expensive than you expect.
Many thanks for your time and best wishes moving forward.
___________________________________________________________________________
The  primary objective of MoveBackToNigeria.com is to connect Nigerian professionals with various opportunities in Nigeria, ranging from recruitment drives to information & support regarding relocation processes, financial & tax advice and much more. Move Back To Nigeria also features social interest topics such as what's on, where to live, how-to survival tips and so on. Consistently engaging with and featuring Nigerian professionals in weekly  interviews, Move Back To Nigeria regularly publishes social interest articles relevant to the general public. Everyone is welcome to their online discussions & fora and you are invited to air your views & suggestions on the topical and trending matters section. For more information and further inquiries, please contact [email protected].