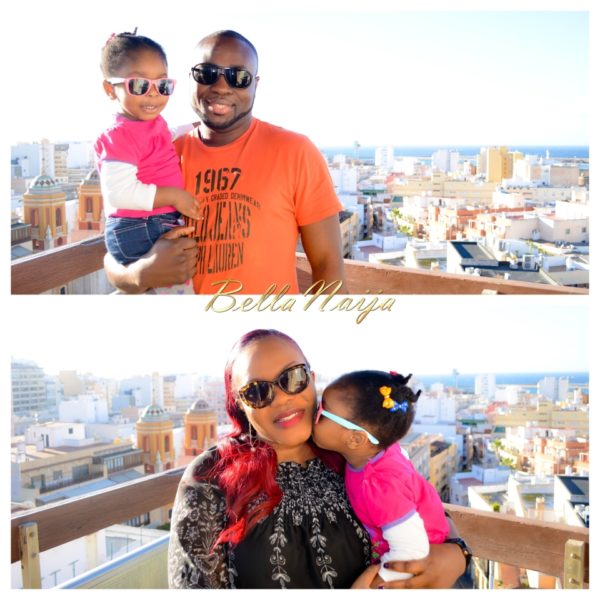 We always get requests to catch up with BN brides and grooms on life after the glam wedding. Today your wish has been granted!
BN Groom Seun Ogunbiyi shares marriage tips and how he falls in love over and over again with his wife Moradeke. See their wedding by clicking here!
Seun is a chartered Chemical Engineer with a leading UK Utility firm, as well as a photographer – at Triple O Designs – and Moradeke is a beautician and fashion consultant who runs her own Beauty Centre in the UK.
For recent BN Weddings catch up features, see Here, Here and Here.
Enjoy and be inspired!
***
From Seun ~
"We have been married for 4 years now and I must say it's arguably one of the most remarkable journeys I have been on. We definitely get on like a house on fire and both have strong opinions about different things but I must say we do work well together. This relationship is growing and lessons we have learnt along the way coupled with the grace of God is what drives us! We love each other dearly and as we face the realities that life throws our way, we have also understood that hard work, a strong prayer life and total dependence on God are some of the key essentials needed to succeed in this race.

My wife, Moradeke is simply amazing. One of the main qualities that drew us together was our work ethic and the ability to focus on the bigger picture without being distracted by struggles, troubles and setbacks (LIFE) and also realising that the 'bigger picture' is made up of the little pictures that we paint daily. The routine of life, it's ups and downs, triumphs, disappointments and the lessons learnt from them are what motivate us and drive us because they all happen to make us who we eventually become. They build our character and teach us to encourage each other.

We also plan way in advance and write our goals down and pray them into existence as well as work hard towards them. My grand-mother always told me growing up that the finished article looks good to all who see it but there is hard work, tears, patience, invested emotions, etc behind the scenes. Also, do not sweat the small stuff!!!!! Never. When confronted with disagreements, ask yourself – "Will this matter in 6 months time?" Probably not! Also swallow your pride and flush your ego down the loo because these will definitely hinder you in marriage. Be each other's biggest cheer leaders. It only encourages you both to be better. Do not hide anything from each other. There is nothing hidden that will not be exposed surely as the sun rises and sets.

We are also very grateful to God for blessing us with amazing family and friends and also especially for our beautiful daughter, Mofinyinfoluwa. She is an answer to prayers and proof that God is still in the business of answering prayers.

Marriage works and it's a process of falling in love over and over with the same person and being happy is not as a result of what you go through in it all. It is a choice. In our 4 years together, we have learnt to give extra to each other every day as often as we can, for as long as God grants us the grace to. God bless the institution of marriage and grant all married couples the continued grace to endure and enjoy!!!!!"
Wedding Photo: JDi Photography
Other Photos: Triple O'Designs (Seun's Photography Outfit) – instagram.com/tripleodesigns
________________________________________________________________________________
We love weddings as much as you do – get in touch for inquiries, inspiration & more!
E-mail: weddings (at) bellanaija.com | E-mail for #AsoEbiBella: asoebibella (at) gmail.com