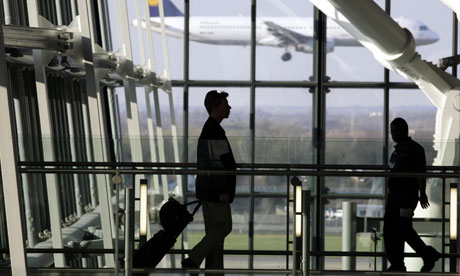 A 19-year-old man was arrested at Heathrow Airport today because he was suspected of preparing for terrorism activities.
He is currently being held in custody in South London, The Guardian reports.
Police authorities said the arrest was "not in response to any immediate risk or threat" and that their investigation is ongoing.
Photo Credit: Steve Parsons/PA/The Guardian