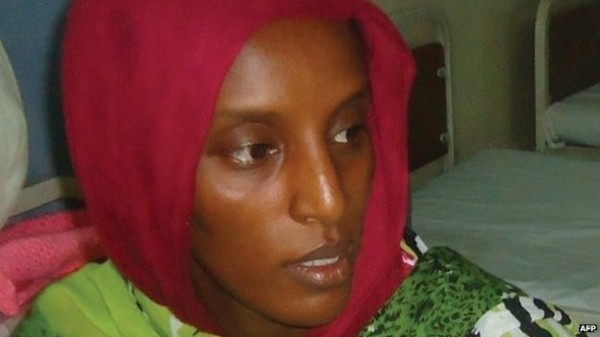 Less than 24 hours after her release, Meriam Ibrahim, the Sudanese woman sentenced to death for marrying a Christian, has been re-arrested.
The 27-year-old was arrested along with her husband, Daniel Wani, and their two children: Martin who is almost two years old, and two-week-old Maya, The Telegraph  reports. 
Elshareef Ali Mohammed, their lawyer, was with them at the time of the arrest. He reportedly said they were given no reason for their detention. 
They were arrested at the airport as they were trying to leave the country.
Reports speculate that they were probably hoping to travel to the United States. Meriam's husband is a U.S citizen and lives in New Hampshire. 
Photo Credit: AFP