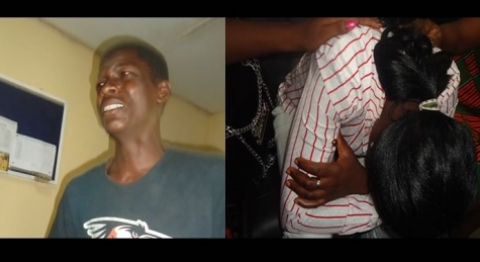 Two days ago, a lady who resides in Bariga, Lagos, shared her sad story of how she was gang raped. After running a series of medical tests, she was diagnosed as HIV positive because of the rape.
If you missed the story, read it here
Sahara Reporters, reports that the Police arrested a man known as Fatai, who is a brother to another member of the gang. His brother who was part of the gang, is presently at large.
Local authorities believe he is out in the public continuing to rape young women in Bariga.
After the case was reported earlier in the week, the police swung into action.The victim says she didn't want to make the story public after the incident, but after she got the test results which revealed she was HIV+ and had other sexually transmitted diseases, she immediately took action.