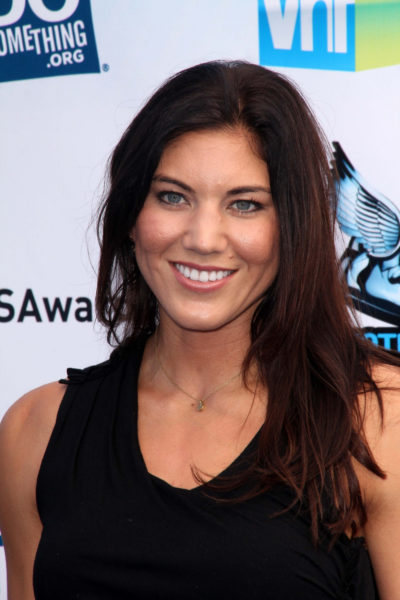 Hope Solo, the goalkeeper on the U.S. women's soccer team, has been arrested for domestic violence.
She allegedly assaulted two of her relatives after a disagreement occurred early this morning during a party at her Seattle home, Washington Post reports.
Kirkland Police authorities released a statement on the arrest:
On June 21st 2014 and just before 1:00 am, Kirkland Police Department Patrol Units responded to a 911 call of a disturbance in the 10600 block of 124th AVE NE. The male caller stated that a female at the residence was "hitting people" and they could not get her to stop or to leave the house. Officer arrived and immediately heard the sounds of the disturbance inside the residence.

They entered and contacted several persons; one being Hope A Stevens (Solo) who appeared intoxicated and upset. As officers made contact, they observed visible injuries on Solo's 17-year-old nephew and on Solo's sister. After receiving statements of the persons involved, Officers determined that Solo was the primary aggressor and had instigated the assault.

Solo was arrested on 2 counts of Domestic Violence Assault 4th Degree and booked into the south King County detention facility (SCORE). Solo will have a mandatory court appearance Monday June 23rd at the Kirkland Municipal Court, with the time yet to be determined.
Photo Credit: Sbukley/Dreamstime.com