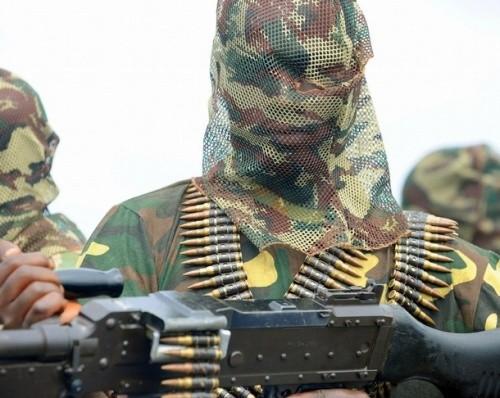 Between yesterday and today, Nigerian security operatives reportedly arrested 52 Boko Haram insurgents in Biu, Borno State.
The terrorists are said to have gotten into Biu riding in a truck. Sahara Reporters revealed that the truck driver reported to security check point operatives, telling them the some passengers had threatened to kill him if he didn't take them into town.
Authorities were able to arrest the passengers, who turned out to be Boko Haram members.
A civilian vigilante volunteer group  is said to have also aided in the arrests, as they found 46 of the terrorists hiding in a section of the truck reserved for cows.
Security sources confirmed the arrests, stating that the insurgents have been cooperating and providing useful information.