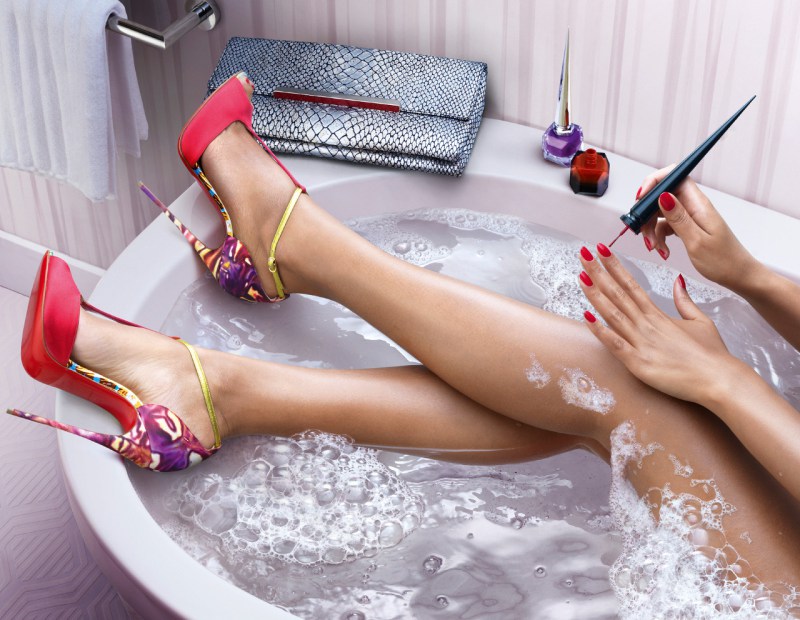 Here's some shoe love to give you red-soled dreams from Christian Louboutin.
The shoe, accessories & nail lacquer mastermind has released their Spring/Summer and Ready-To-Wear collection for 2015 and we can't help but gush over the gorgeousness.
Shot by photographer Peter Lippman, the "Water in Love" campaign suggests that even when taking a shower…never take off your body's best accessory – your Louboutins!
The collection draws its inspiration from diverse cultures, from Vladmir Nabokov's Lolita to the art and architecture of the American West. Just look at the wavy Mirage stiletto! Check them out!