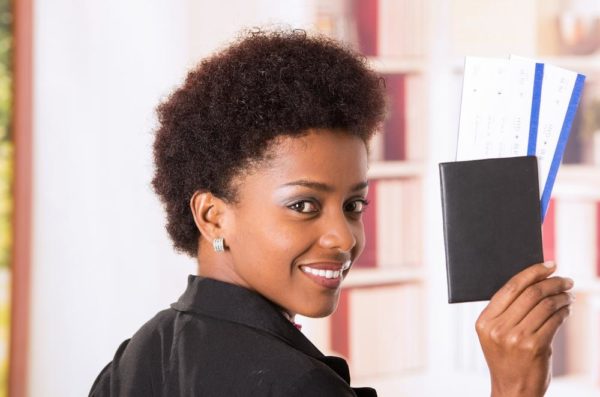 Inside my tiny apartment in one of the suburbs in Lagos, I struggle to book a 0700am flight to Abuja. I desire an early morning flight, so I can meet up with a visa interview for 0900am tomorrow. Resetting my wireless connections, I begin to scan through airline sites, looking to select the best available options. I plan to make comparisons and come up with a final choice.
I must select the safest, most customer friendly, and affordable flight. Safety and customer service is my primary criteria. How do I make this choice? I do not want any jagbajantis this time; no cancellations, delays, excuses, baggage losses, or worse.
I experienced these in the past, and it was so unpleasant. Doing this, my mind drifts back to a friend's experience on a Port Harcourt Bound flight from Lagos.
For the purpose of this article, I'd call my friend Joe and the Airline, Airline B. It was a terrible experience. He had recounted his experience to me over a bowl of cereal.
That fateful Tuesday morning, Joe woke up feeling like a billion dollars. He had been invited for an interview with a multinational in Port Harcourt. His initial plan was to go by road, because of his wife's fear of air travel. Susan dreamt 2 years ago that Joe was involved in a plane crash – that had sealed the deal. No air travels… over her dead body!
But Joe chose to travel by air that day. He arrived at the M.M.A 2 Lagos as early as 0600am. He had to make it to Port Harcourt before 10am. He couldn't risk arriving late for his interview. What's the harm in flying today? If God be for me, who can be against me? He defied Susan's warnings – women and their irrationalities.
Firstly, they experienced a one-hour delay on ground Lagos – no prior information, no apologies. However, by 0730am they were air borne. In all fairness, the take off was pretty smooth. Joe had dozed off 20 minutes into the flight, from fatigue of preparing for his interview the previous night. They were due to land in another 20 minutes. Joe couldn't wait to get off the plane, out of fear of the unknown. But of course he had to play it cool.
Excuse me Sir? Joe was awakened by the feminine voice of the Air hostess. Can you fasten your seatbelts, as we are due to land very soon. He buckled the seat belts, waiting for further instructions. 5 minutes became 10 minutes; and for some reason, they kept hovering and hovering. No landing. Nothing.
Tension in the cabin could be felt like a spiral tornado. The voice of the captain came through the public address system, after forever. They would be diverting to Benin. The weather had gone bad in Port Harcourt international airport, and Visibility was beyond the minimal landing requirements.
Joe's bladder had suddenly become full. The pang of fear, cut deep like a knife. Susan had warned against this? Could this be the beginning of the end? So many questions raced through his mind. The Alhaja beside him, had visibly begun to chant out words of prayers.
After 30 more minutes of extra flight time, they had landed safely in Benin. Benin Airport, by Joe's passmark was a 50 percent. Remembering he had one more hour to make it for his interview in Port Harcourt, made him all the more nervous.
Joe frantically searched for any airline representatives to relay the next course of action. He had to be in Port Harcourt by 10.00am. By now it was about 9am. It was not until after a whooping 30 minutes, that two airline staff nonchalantly walked in, assuring everyone that a new airplane would arrive Benin, to move them all to Port Harcourt. By this time it was too late. They were left at the airport, with no further information till the new airplane arrived.
Fast forward to the time Joe went to retrieve his baggage in Port Harcourt; He realized that the airline staff had mixed up his baggage, and his baggage had been left sitting in Lagos the whole time!
By this, I am awakened to my reality of booking a sane flight from Lagos.
Sanity is customer service. Sanity is safety. When flights are cancelled, we must get polite and sincere explanations. When baggage goes missing, we must get sincere apologies as well. This is as simple as it gets.
I may not be able to tell what goes on in the airlines with their operations and engineering, but I can tell how much customer service goes into moving me, from Point A to Point B.
Book Wisely.
But, who can blame me? How could I have known? With trust and a silent prayer I book the most passenger friendly and affordable flights that I find? Aviation safety would not be what I can measure as a layman. I can only pray.
Click click, my online travel agency page opens up.
Photo Credit: Pablo Hidalgo | Dreamstime.com