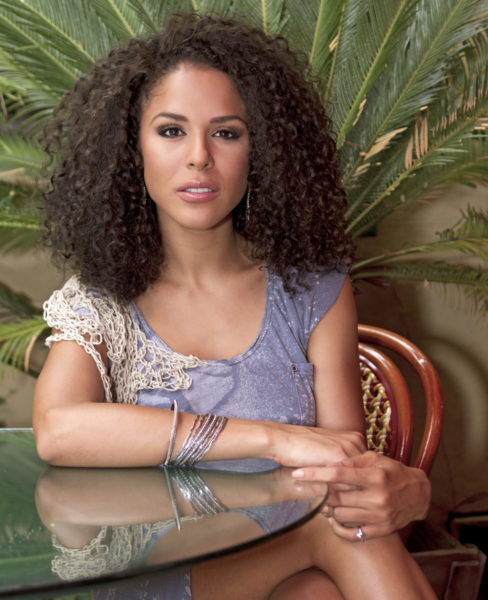 I love fashion. I love dressing up and looking my best. I love the joy and confidence that looking and feeling my best brings.
I appreciate the change in seasons, and the new and gorgeous pieces that hit the shops to change up our looks. I love the creativity of fashion designers and every other service provider in the fashion business. I admire beautiful clothes and see it as an expression of our individual personalities. I feel excited when I see beautiful garments in stores that are just so me. I enjoy the adrenaline rush I get during a shopping spree, especially when I'm walking back to the car, bags in hand, already envisioning how gorgeous I'll look in that new dress, with my new hair, while walking in the new shoes I bought from Tiannah. And at that point when I'm dreaming, I'll also think of myself as a model on a runway in Paris, so I'll change my gait to match my thought.But I have learnt to put a cap on it! I learnt it the hard way, but I learnt it anyway.
You see, my love for fashion got to the point that I'd barely pay any attention to other necessities. I'd live off noodles, all because I was saving for a pair of shoes.
One shopping spree only led me to another; from the mall, I'd go for an online binge, to grab a must-have item for the must-have item I bought at the mall.
As my income grew, so did my wardrobe (in quantity and quality). And even though sometimes I'd feel guilty after a splurge, the guilt will evaporate as quickly as the buzz from a new purse.
I started living from pay cheque to pay cheque. And sometimes, I'd have barely enough left to feed and be comfortable in the new skirt I had bought.
Meanwhile, my wardrobe was overflowing with sad forgotten garments that have not seen the light in a long time. But even with that, from time to time I'd have nothing to wear that made me feel amazing. There was always something new and better out there. The never ending thirst for appeal continued, taking up the space (and money) of more important things I was destined for.
Then debt snuck in.
I started spending money before it was mine; before it's in my bank account I'll spend it. Later, I'll feel deprived and will have to work "overtime" to make up, only to spend the next lot of income before I've earned that too. The second I was paid I was broke again. I was living like a princess on a Thursday and a pauper on a Monday.
Oftentimes, my 'need' for a new dress for a special occasion, will turn into a desire for a new expensive dress, an expensive shoe, as well as a fanciful hair, nails and make up. I had become a perfectionist, living a lifestyle where I compared myself to standards well above what my income could keep up with.
So I owed. I owed a few luxury goods merchants. A lot, actually.
And it wasn't entirely my fault! They gave me the buy now; pay later option. All of them!
Every time they had a new stock, they'll solicit for my patronage and I, in all my glory, will take to pay later.
This continued until I decided to upgrade my car to be at par with my clothing and couldn't meet up with our agreement.
That's when the beast in them surfaced screaming, "B*tch better have my money!"
The fight was messy and the embarrassment, great, so I admonished myself. And now I tell people,
"Fashion makes an impression and is most necessary in highly visible careers like TV anchoring, and other high profile executive jobs. But in most cases, the respective organisations provide a wardrobe allowance. Therefore, do not try to keep up with people when you do not know who is paying for their wardrobes."
I'm happily still fashionable, but within reason.
Photo Credit: Dreamstime |Daniel Raustadt