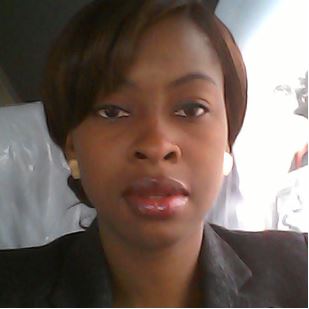 Cases like this are so infuriating. We really hope the Police investigation is thorough and justice prevails.
Consultant Paediatric Surgeon at the Lagos University Teaching Hospital (LUTH), Idi Araba, Dr. Hestianna Idiodi-Thomas died on the 14th of October 2015. Dr. Thomas has been described as a "compassionate and caring doctor with a vibrant personality".
The mother of two is believed to be a victim of domestic violence. The Nation Newspaper gathered that
"The late Dr Thomas, whose husband is a Consultant Clinical Pathologist at the Lagos University Teaching Hospital (LASUTH), Ikeja, reported for duty three days ago, until she was brought in yesterday to LUTH battered. A close examination of her body revealed a lot of lacerations. In fact, I noticed that the head had a deep cut. When other colleagues also saw her, they said there was a deep cut on her skull, because they saw pierced bone. Her colleagues, especially the female doctors, were stunned when Dr Thomas was rushed in."
According to Vanguard Online,
Dr Femi Thomas, widower of late Consultant Paediatrician at Lagos University Teaching Hospital, LUTH, Dr. Hestianna Thomas, was yesterday transferred to the State Criminal Intelligence and Investigation Department, SCIID, Yaba, over alleged involvement in his wife's death.

However during interrogation, he reportedly told policemen that his wife could have committed suicide, maintaining that he knew nothing about her death.

Confirming his arrest, spokesman for the Lagos State Police Command, Mr Joe Offor, a Deputy Superintendent of Police, DSP said " Yes, Dr Thomas has been transferred to the SCIID. He said that he found the body of his wife outside their room that fateful morning and rushed her to LUTH where doctors confirmed her dead. The man submitted himself to the Police at Ajao division .

" We do not know the cause of her death yet. But there were marks of violence on her body. Investigation is however still on. The corpse has been deposited at the LUTH morgue".
If you are a victim of Domestic Violence, please speak out and seek help from your family, friends, church or non-profits focused on Domestic Violence such as Project Alert.