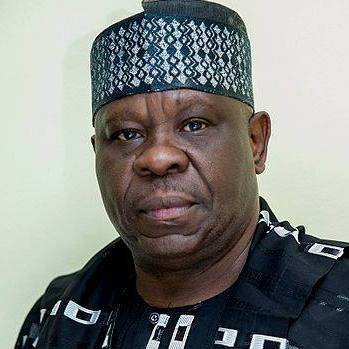 Former chairman, Presidential Implementation Committee on Maritime Security, Air Vice Marshal Saliu Atawodi has denied any link with the controversial $2.1 billion arms purchase deal under which former National Security Adviser, Col. Sambo Dasuki (rtd) was arrested for by the Economic and Financial Crimes Commission (EFCC).
Atawodi was arrested in December by EFCC, then released shortly after.
Here's the ThisDay report;
The former air chief claimed he never worked under Dasuki in the office of NSA and as such has nothing to do with the huge sum allegedly mismanaged.

He spoke via his lawyer Wahab Olatoye, who advised that he should not be linked with any negative issue he knew nothing about while in and out of office.

Olatoye further stated that it was "mischievous, embarrassing and unwarranted for anybody or group to have dragged his client into the alleged scandalous arms deal," adding that he had served the nation for years without blemish.

His lawyer, however, admitted that a baseless and frivolous petition was written against his client in 2012 while he served as the chairman of PICOMMS under the late NSA, Major General Owoye Azazi and that the petition after a thorough probe was found worthless and thrown out by the investigating body.

Olatoye insisted that his client was never indicted by the EFCC, ICPC or any other investigative panel and wondered why the retired air marshal could be linked to an issue in which he had not in any way participated or involved.
Source: ThisDay