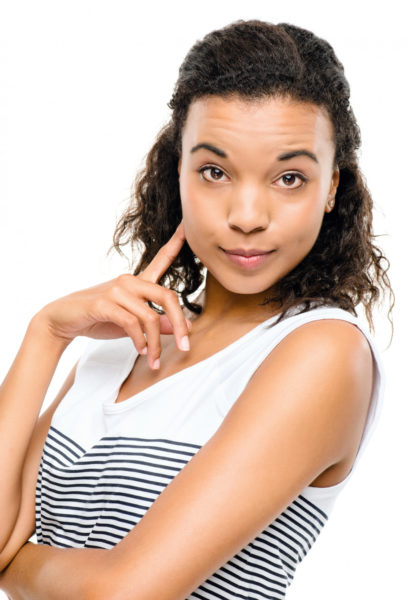 "I'm beginning to think that women enjoy playing the victim when it comes to their sexual interactions with men. 'Oh, he lured me into having sex with him', one says. 'Oh, he said if I do it, he will do that', another says. 'Oh, he said he loves me', yet another says'. I'm tired of hearing all these excuses from women! They sound childish and silly to me. I've only met a few women who have alluded to the fact that they have sex because they want to, and I admire them for it. But to the greater part of the population, why don't you have sex because you want to and not because a man asked you to?"
He was a cute stranger I met at a Lounge on the day I embarked on a mission to understand men's perspectives on the science of one night stand, which generally refers to a single string-less sex encounter.
The move itself was impelled by **Rachel – a young woman who had cried foul to us, after a man she had only just met talked her into having sex with him, there and then, only to walk away, change his phone number and never contact her.
Who was this man who could convince a girl he had only just met to have sex with him? What antics did he employ? What did he say to her, exactly? What did he offer her? These were some of the questions we sought answers to. Yet, as Rachel's words built her story, our experienced nostrils caught a whiff of a one-night stand. But the wide-eyed Rachel had been dazzled to believe that her love had finally found her.
An investigation was initiated. How do women save themselves from falling into the trap of deceptive, one-night-stand-seeking charmers? With what do women identify them by? We set out to answer.
Different men with mad love for the women in their lives spoke differently but all pointed to the fact that outwardly, there was no marked difference between a man who is solely out to hump once and dump, and a man who is genuinely interested in getting to know a woman. They said either of the two motives required "influencing" the subject's emotions toward welcoming one and accepting all that one comes with. Therefore, a woman wouldn't know unless she's told what is in the heart or "allowed" to study the relationship over a considerably long period.
That reinforced our support for holding off on sex until you are sure of his intentions.
Then I spoke with the cute stranger and he made that statement. His words rang loudly in my ears. They held seeds of truth in them. Of course it is my place to defend the womenfolk, since I am a woman, and defend I did. But all I said did not reduce the weight of his question, "Why don't you have sex because you want to and not because he asked you to?" Or, in my own words, "Why don't you have sex because you are horny or have the hots for the guy and not because of what he said, does or own?"
That way you will not feel exploited if the relationship leads nowhere.
Understandably, the fact that women's sexuality is constantly under the biased scrutiny of the society makes forming "virtuosity" every woman's job; because even after much clarification has been given on the subject, most people, including women, still see as contemptible, she who has sexual needs and in any manner or form pursue after satisfying them.
We're even told that women need emotional connection to desire sex but that isn't entirely true, because different women have different levels of sexual drive and different levels of sexual freedom, which is why some women are passive about sex, while some are very active in the confines of a serious relationship, while, yet, some others have no qualms about casual sex; even one night stands, which some others are crying to be victims of.
So, to all the Rachels out there, next time you want to have consensual sex with a man, do it because you're horny, keen, and curious to explore your sexuality. Not because you hope or think that the sex will lead to anything other than an orgasm.
And if that man happens to be a stranger you just met, use protection, but I don't have ANY advice on how to fight off an axe-wielding, blood-thirsty cannibal; if a one night stand turns out to be one.
Photo Credit: Dreamstime
*Not her real name