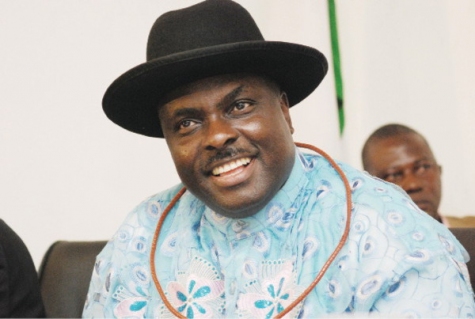 The Panama Papers are a leaked set of 11.5 million confidential documents created by the Panamanian corporate service provider Mossack Fonseca that provide detailed information on more than 214,000 offshore companies, including the identities of shareholders and directors. The documents name the leaders of five countries — Argentina, Iceland, Saudi Arabia, Ukraine and the United Arab Emirates — as well as government officials, close relatives and close associates of various heads of government of more than 40 other countries, including Nigeria, Brazil, China, France, India, Malaysia, Mexico, Malta, Pakistan, Russia, South Africa, Spain, Syria and the United Kingdom.
Comprising documents created since the 1970s, the 2.6 terabyte set was given by an anonymous source to the Süddeutsche Zeitung in August 2015 and subsequently to the US-based International Consortium of Investigative Journalists (ICIJ). The papers were distributed to and analyzed by about 400 journalists at 107 media organizations in more than 80 countries. The first news reports based on the set, along with 149 of the documents themselves were published on April 3, 2016. Among other planned disclosures, the full list of companies is to be released in early May 2016.
The BBC reports;
A huge leak of confidential documents has revealed how the rich and powerful use tax havens to hide their wealth.
Eleven million documents were leaked from one of the world's most secretive companies, Panamanian law firm Mossack Fonseca.

They show how Mossack Fonseca has helped clients launder money, dodge sanctions and avoid tax.

The company says it has operated beyond reproach for 40 years and has never been charged with criminal wrong-doing.

The documents show 12 current or former heads of state and at least 60 people linked to current or former world leaders in the data.
They include the Icelandic Prime Minister, Sigmundur David Gunnlaugson, who had an undeclared interest linked to his wife's wealth. He has said he will not resign. (Thousands of Icelandic citizens are now protesting and calling for his resignation)
The files also reveal a suspected billion-dollar money laundering ring involving close associates of Russian President Vladimir Putin.
In Nigeria, Premium Times was one of the media organizations which spent the last year analyzing the documents. The newspaper has so far, named 2 prominent Nigerians.
Former Governor James Ibori and current Senate President Bukola Saraki.
On James Ibori, Premium Times says;
Former Delta State governor, James Ibori, established limited liability companies and foundations in secret offshore tax havens to hide some of the funds he looted from the state's treasury, a leak of secret tax documents has revealed.
Mr. Ibori, who is currently serving jail term in the United Kingdom after pleading guilty to fraud charges in 2012, enlisted his immediate family as beneficiaries of the offshore companies and foundations.
To hide his loot, Mr. Ibori, working through a Swiss asset management firm, Clamorgan S.A. in Geneva, established several offshore companies, including Stanhope Investments Limited,a foundation, Julex Foundation, and a trust, The Hopes Trust, enlisting himself, his wife and daughters as beneficiaries.
On Bukola Saraki, Premium Times says;
#PanamaPapers: Hidden family assets of Nigeria's Senate President, Saraki, uncovered in tax havens.
At least four assets belonging to the wealthy and famous Saraki family of Nigeria, all tucked away in secret offshore territories, have been uncovered.
But the President of the Senate, Bukola Saraki, failed to declare them to the Code of Conduct Bureau (CCB) as required by Nigerian laws.
This revelation could worsen Mr. Saraki's case as he battles to extricate himself from allegations of corruption.
Under the code of conduct law, a public office holder is required to declare his own assets, those of his wife as well as assets in the names of his children below the age of 18.
Mr. Saraki and his wife denied any wrongdoing.
Responding to separate written demands for comments, the couple maintained that it is not illegal to hold shares in offshore companies.
In a letter to ICIJ by the London-based law firm of Discreet Law, Mr. Saraki said he declared his assets properly in accordance with the relevant Nigerian legislation.
Mrs. Saraki, in a separate letter to the ICIJ through another London-based law firm, Harbottle & Lewis, also insisted that she "made all required disclosures in relation to her shareholdings."
In their separate letters, the couple threatened to sue should the ICIJ and its partners proceed to publish information about the undeclared offshore assets, with Mrs Saraki saying any publication concerning her private financial information infringes on her privacy and breaches the Data Protection Act 1998.