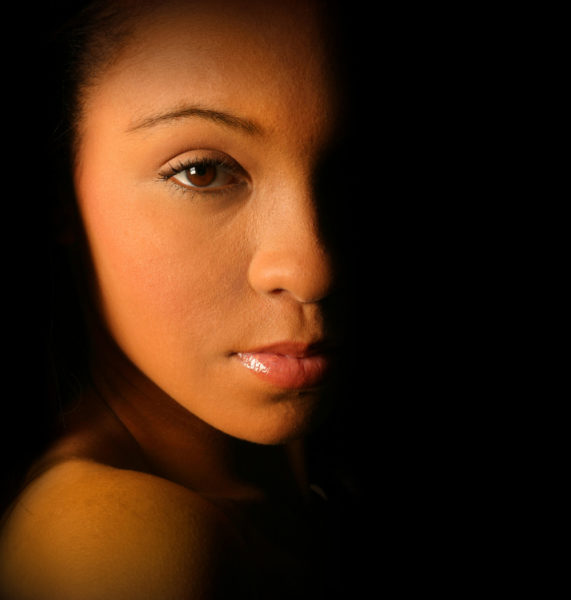 "Wake up. I'm coming home today"
A voice traveled to where Nkoyo was grappling with the wind to keep her candle light from being blown out.
It was a faint whisper but it still held that shrill melodious tenor Archibong spoke with.
A gust of wind slapped unto the transparent glass shield and Nkomo spread her palm over the circle above the thinning fire.
"Wake up. I'm coming home today" The rhythm of his voice jerked her subconscious. It sounded clear and near.
Slowly she ascended to consciousness. The spot on her cheek where she'd felt him brush his lips lightly against still held his touch. She looked around the room. There was no one else. It was as neatly arranged as she'd had it done the night before; except for the terribly creased bedding she was entangled in.
Her breathing and heartbeat matched the irregularities of the creases, and her mind drifted to the dream she just woke from.
She'd gotten home, after a victory in court, to find a burning scented candle by the front door. The potpourri of pleasant fragrances had swam toward her and softened her tensed organs, as it hit her senses. Then, in a sporadic exuberance, a strong wind lurched at the glass shield of the candle, threatening to blow out its flame, and she wrestled with the wind to keep the flame burning.
What does it mean to wrestle with the wind… to keep aflame a fire? Her mind darted through the imagery.
Several possibilities formed in her mind. All of them vigor-dimming.
Fear attacked her. She coiled under the covers and grasps tightly the ivory linen to her chest. Her eyes fell on Archibong's smiling face in the picture frame on the dressing table and the fear dispersed.
She'd taken that picture of him the morning his deployment letter to Borno arrived. He'd breezed into her studio, which doubles as her law office, that morning, where she was working on a commissioned project, and perched on a chair with both legs propped on the chair's arm.
He'd sat drinking in the photography art she had exhibited in the room.
He'd said nothing the whole time but she knew why he was there.
To walk in on one another, while they're working, and sit in silence, was their secret code to "You are all I need right now"
Nkoyo had studied him. The work at hand was a high profile commission, but it paled to the value of the symbol Archibong represented.
He was love, peace, safety, fortune and purpose rolled into one. And he was in front of her silently begging for her attention; maybe just a touch or perhaps a word.
His eyes were fixed on the framed desert landscape a few baby feet away.
His white T-shirt agreed with the black and white stripes of the exaggerated dart board on the wall behind him.
The oil in his dark pores shimmered like glitters on black velvet.
His red lips casted an erotic feel to his face.
Those lips always reminded Nkoyo of the swollen red butt of a baboon.
He was fine to her.
Absently, she'd picked her camera and clicked away.
With each click, Archibong had changed his pose, until they wound up in each other's arms.
When they were sated, she had taken that shot of him; with his eyes half closed and a lingering satisfying smile on his lips, before the doorbell rang and a lovely eyed discourteous lieutenant pressed a brown envelope into her palm, as soon as she opened it. Archibong's deployment letter to the terrorist-torn north-eastern state; Borno, was the only content. It was marked, 'FINAL NOTICE'.
What happened thereafter was covered in thick white swimming smoke. She ploughed her mind to remember the following nineteen hours before he'd reported at the base the next morning. Nothing came of it, but a foggy Gif of him withdrawing his trembling hand from hers, a countless times.
The shrill cry of the public power alarm jolted Nkoyo to the present. She sauntered to the kitchen and turned it off. A pool of water stood around the chest freezer. An all-night outage of electricity wasn't strange in any part of Nigeria. She hissed, yet reached for the mop stick and bucket. Three swipe of the thick wool, the floor was dried.
Sunrays streaked through the kitchen window, like lasers, to the wall cabinet. It wasn't an opulent space. But it told of the convergence of style and modesty.
Nkoyo placed a pack of liquid milk in the microwave. One minute of heat and it'll be ready for her fruit and cereal combo breakfast.
The vibration of her phone against the cabinet startled her.
It was Archibong. The sight of his name on the screen sent desire plated joy surging through her.
After a long oral snuggle, he said "Ima'mi(my love), I'm coming home". Memories of the dream came flooding back. This time, without dread, instead with braggadocio, for having seen the future and for her man's expected return from war.
The hours leading up to his arrival dragged along like an obesed privileged phlegm up a hill.
Nkoyo killed it with several vain activities.
A light knock on the door and she sprinted to it.
She wasn't disappointed. He was right there in flesh when she swung it open. He carried no bag. And Nkoyo did not care that he didn't. Let all he took to war become the enemy's spoil. She didn't care. The figure standing in front of her was enough.
His lips was arched into a forced smile. The pain in his soul was hanging heavily on his shoulder. Crimson gloom cloaked his eyes. He was broken. It was tangible. But he was home. And that's all that mattered.
When a man returns home from war, what does his wife do? The question floated eerily. It wasn't a strange question. Four years since she was first asked she still hadn't figured out the answer.
Nkoyo banked on what she always do every time he came home from war; fix him a warm bath, make him afia efere ebot ye usung a'bia (white soup and pounded yam), make love with him, listen to his account of the war, set him up in front of a new interesting movie and watch him drift off to sleep. But that wasn't to be. As soon as the door shut behind them, Archibong swept her up in his arms. And the fire from their skin to skin touch burned ragingly, until each was left sour.
After what must have been a short nap, Nkoyo opened her eyes to find him slipping into his uniform. He'd finished so quickly, she thought it an impossible pace. The air of sadness around him had still not lifted. He turned to look at her. She felt her inner girl swirl.
"Are you going out?", she enquired.
His reply was quick. "I just had to come and see you…You're all I thought of….", he trailed off and slapped his forehead, frustratingly.
Confused, yet overwhelmed with excitement, Nkoyo rose to him. She wrapped her arms around his shoulder and pleaded with her eyes.
"Don't go out yet…Eat your food first…..take a bath with me….let me nurse your wound", she rambled
"I have so much faith in you; I'm sure you can nurse me back to life. But I have to go now"
Nkoyo paused. What was he talking about? She shook off the first thought that crossed her mind. He must be talking figuratively, she reasoned.
"Where are you going to?"
Ten heartbeats passed.
"I came straight from Borno. I need to report at the base."
"Will you be home soon?"
"I don't know"
The swiftness and tone of that reply nipped at her emotions. She stepped away from him.
He started to go. Paused by the door and mumbled, "Bye" with his right hand lifted to a half wave.
In her ears, his "bye" echoed into the future. There was eeriness in the room. The strangeness of all his words swung her to her feet. She drew her brows together.
"Why are you telling me 'bye'? Don't tell me 'bye', I'm coming with you!" She slipped her fingers across his and clutched tightly.
Words danced on his tongue. His lips parted, but closed almost immediately. His eyes fled her face and settled behind her. She spun round to see what he was looking at.
"Your phone is ringing"
"It's not r…." The sudden low chime of her phone cut her off.
Nkoyo stared at the phone for what seemed like an age. Getting to the phone would mean letting go of him. She didn't want to let him go. She made a resolve to miss it. She would call whoever it was later.
Her eyes trailed back to him. His hand was unusually soft and light, she could barely feel him.
"Answer your call" he prodded before her phone started to ring again.
"I'm not letting you go"
Archibong saw the futility in an argument. He led her to the dressing table where her phone was. He picked the phone and handed to her.
The voice on the other side had neither patience nor empathy for greetings. He identified her and dropped the message. 'We lost thirty three of our men to Boko Haram early today; unfortunately your husband was among them…..burial tomorrow 11am. Marian Barrack.'
Nkoyo held the phone to her ear long after the voice on the other side had been replaced by a long bleeeeeeeeep.
"We lost…………your husband……" played again and again in her ears.
The hand that drew her filled her with fresh fear. It was the kind of fear that held elation as broken glasses.
"I'm sorry I died", Archibong murmured
Tears clouded Nkoyo's sight.
"I came to say good-bye"
"Don't say it yet….just hold me….let's stay this way till…till eternity comes and go…till the clouds reveal the stairways to heaven…don't let go till…till I'm cold and stiff….", she begged shaking her head desperately; taking as much as time would allow.
So, what does a wife do, when her husband is dead? Nkoyo questioned as her boundless tears rolled down his back.
Photo Credit: Curaphotography | Dreamstime.com