Former beauty queen, Dabota Lawson has taken to Instagram to congratulate her "sweetie" – Melania Trump, over her husband's victory in the 2016 U.S Presidential Poll.
She shared a photo of Melania Trump with the caption: "Congratulations my sweetie. You won ?#NewWorldOrder"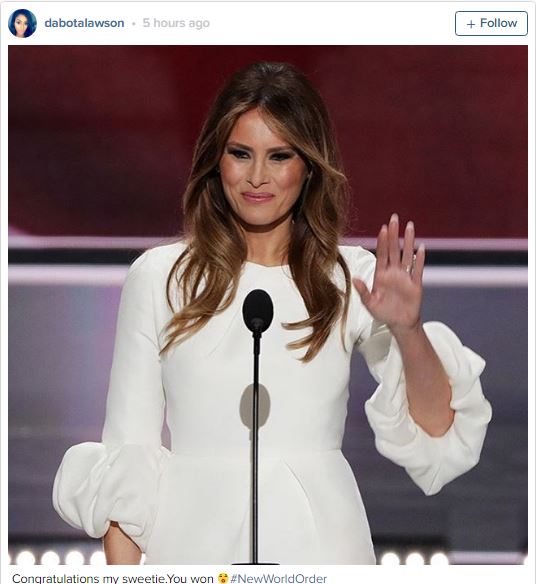 The beauty entrepreneur put up a fight with some of her followers who slammed her for making such a comment.