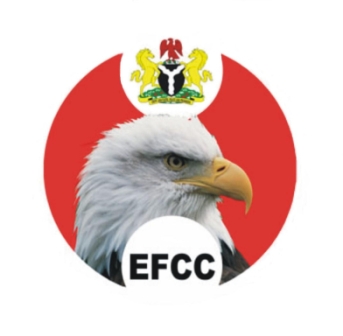 The Economic and Financial Crimes Commission (EFCC) has filed a nine-count charge against a former Minister of Justice Mohammed Adoke, a former Minister of Petroleum Resources, Dan Etete and seven others for alleged mismanagement of multi-million dollar revenue from the sale of oil blocs to Malabu Oil and Gas Limited.
The seven others are Aliyu Abubakar, Malabu Oil and Gas Limited, Rocky Top Resources Limited, Imperial Union Limited, Novel Properties and Development Company Limited, Group Construction Limited and Megatech Engineering Limited.
Channels TV reported that the court papers say that the accused persons transferred $801.540 million from the Federal Government Escrow Account. Etete is alleged to have at severally transferred an aggregate sum of $801.540 million into the account of Malabu Oil and Gas in a commercial bank in Nigeria.
The charges were filed two months after the House of Representatives investigated the alleged shady deals in the award of oil blocs involving Malabu Oil and Gas Limited.
Aliyu Abubakar, another accused, and his company Rocky Top Limited are alleged to have transferred $478.603 to Imperial Union Limited and Mega Tech Engineering Limited as payment for services rendered which are proceeds of unlawful acts are between Etete and Malabu Oil and Gas.
The former Minister of Justice and Attorney General of the Federation, Adoke had allegedly aided Etete and Malabu Oil and Gas in committing the offence of money laundering by facilitating the transfer of $801.540 from the Federal Government escrow account.
The charge, filed on December 20 is yet to be assigned to a judge.
Source: Channels TV