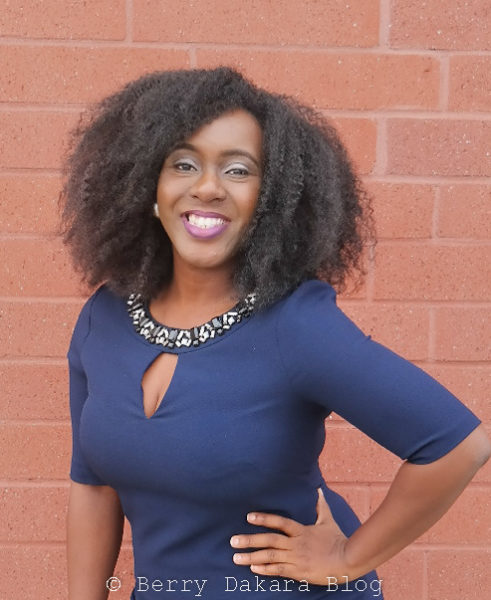 Hello, my name is Berry Dakara and I'd like to introduce you to my venture – Berry's MatchMaking Services! We have been in business for almost a year now, and boast a 100% success rate! You read that right – ONE HUNDRED PERCENT SUCCESS! Our couple who met at the beginning of the year through yours truly, have happily done their registry and traditional weddings, and this weekend will be concluding their white wedding celebration in The Gambia. I want to use this avenue to give you my NO-FAIL tips on successfully making love matches that are GUARANTEED to end in marriage. But first, here's how it all started:
At the beginning of the year, or maybe it was the end of last year, my friend A said she wanted to call me to talk about something. A is a very serious-minded, strategic, purpose-driven person so I was already weary before the phone call, as I just wanted to relax. It ensued thusly:
A: Hey Berry. So I just want to let you know that I'm getting married this year.
Me: Riiiiiiiiight. Erm, uh huh. Sure thing! Congratulations in advance. Take pictures.
A: Berry I'm serious. I have to make changes this year. I want to get married and you're going to help me!
Me: HEH? WHA? HUH?
A: You're very social, and you always have things to do. You always get on my case for doing only church and my work. So you have to help me start going out. I want to go out once a month in 2016 and you're my first outing.
Me: Erm, okay fine. I don't know any single guys sha… but wait. There might be someone. I'll ask Cakes (hubby) about his friend and get back to you.
*I eventually speak to O, ask if he's open to meeting someone, send him some of her brilliant spoken word videos, and secure his agreement to a double date for the following weekend*
Long story short – you can read A's very long recount here– two months down the line, they began a courtship, leading to where we are now.
So my Top 5 Tips for Match-Making are as follows:
Find out what both parties are looking for in terms of relationships or friendships. First of all, you need to be sure that they are both open to being in a relationship, if things go down that path. You don't want to hook up someone who's only looking for fun with someone who's trying to get married. You also want to ensure that they have the same or similar core values. Please note that on some points, they might think they know what they want but you know better! A wanted someone from a particular ethnic group – I had absolutely no idea (if I did, I would have canceled our date and sent her on her merry way). O is from a completely different ethnic group, and guess what? Turns out her lifelong preference wasn't that important after all.
Be willing to take some risks. In my decision to match A and O, I went on the basis that they are both a little different. I always found A to be very serious about everything – going as far as calling our hangouts "appointments." And O is very playful – walking into our apartment and calling me "baby" as my self-professed second husband. I thought that they had something to learn from each other and could possibly make a good team. Turns out I was right.
Give them space, while hovering like a fly on the wall. Yes, you introduced them but you're not there to chaperone their burgeoning relationship. You can give advice or extra information where need be, but you don't want to be the third wheel or get caught in the middle when issues arise… at which time, you refer to the point below. However, you don't ever want your friends to feel like you have abandoned them to their own devices (a mistake I apparently made, but it doesn't matter because – 100% success rate). Basically, have one foot in and one foot out.
Manage expectations for yourself, and also for the intended couple. When I introduced them, I was very firm about letting them know that it was just a hangout, and anything could happen. If their meeting was successful and led to a relationship/marriage, great! If they ended up not liking each other at all, still fine. Not every match is meant to work out – that is, unless they are matched by Berry's Matchmaking Services (see, 100% success rate is not beans).
Have your disclaimer ready, for just-in-case scenarios. Feel free to use my favorite disclaimer of all time: "I was not there by that time!" This short phrase automatically absolves you of any involvement in the matter. He leads her on and breaks her heart? While you feel pity for her, she must remember that you were not there by that time, so no blame can go towards you. She decides that he's actually not that funny and she really dislikes his best friend? You were also not there by that time. That's his problem to deal with. You had no idea. You weren't there. End of story.
These are my top 5 tips that will guarantee a love match! Matchmaking is not for the faint of heart, so you must be mentally, physically, spiritually, occupationally, financially, emotionally, and all the other ally's ready for such an endeavour. I may be willing to teach you my final secret tip that will ensure a LASTING love match, but since neither A nor O has paid me bride or groom price for my awesomeness, I'm keeping that secret with myself.
P.S. Dear A and O, I'm immensely happy for you and it totally sucks that I can't be at your wedding this weekend. I hope you both like my speech that Cakes reads during the toast – feel free to cry. You're both wonderful people and great friends to us. May God bless your marriage, and I pray that you both put Him at the center of it all at ALL times. I can't wait for the little Berries you're going to have, because they're all obviously going to be named after me. Hugs from my big bosom, and kisses from my succulent lips to you! CONGRATULATIONS!!!