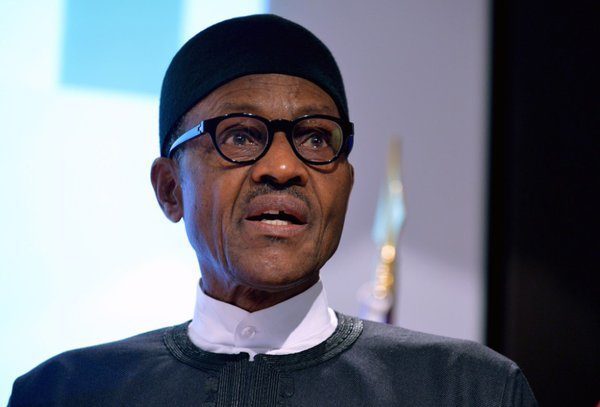 The senate on Tuesday, received a letter from President Muhammadu Buhari, on the renomination of Ibrahim Magu as chairman of Economic and Financial Crimes Commission (EFCC).
Senate president Bukola Saraki read Buhari's letter on the floor of the Senate.
The senate had rejected Magu's nomination on December 15 2016, following a "security report" before it.
Magu was accused of having links to a "questionable businessman," who has been arrested by the DSS, and a bank MD, who is being investigated by the EFCC.
President Buhari's first letter for Magu's confirmation was sent to the Upper Chamber in July 2016.
Buhari also declined Senate's request for sack of the Secretary to the Government of Federation (SGF), Babachir Lawal.
According to the Senate, President Buhari, in his second letter, "noted that he's unable to act on the Senate recommendations on Babachir Lawal based on the following reasons;
The letter says only 3 out of the 9 members of the Ad-hoc Committee appended their signature on the report… thus makes it a minority report and not a committee report.

It also states that Engr. Babachir Lawal was not given an opportunity to defend himself before a panel of the Ad-hoc Committee.

The Company alleged to be owned by Babachir Lawal was not invited to defend itself on the allegations laid since its decision forms the fulcrum of the Senate's resolution on the committee report.
Reacting to the letter, the Chairman of the Ad-hoc committee, Senator Shehu Sani (APC Kaduna Central), said that "everything in that letter is a lie."
"Corruption in the Judiciary & others is treated with Insecticide while corruption in the govt is treated with deodorant," Sani added.
Sani said that Lawal was invited before the committee and his secretary received the letter and acknowledged receipt.
He also stated that three adverts appeared in three newspapers where Babachir Lawal and others connected were also invited.
Sani added that he will make available a copy of the invitation letter sent to Babachir Lawal to the clerk of the Senate.