Tolu's Midsummer garden themed bridal shower by Partyfully Yours was all sorts of Amazing! Here's what the planner had to say about the party;
When Partyfully Yours gets a hold of your shower, you can bet your bottom Naira that good things are bound to happen. We went all out for our gorgeous Bride-to-be. The Midsummer Garden themed décor was a colourful blend of natural and artificial flowers, the ladies were all dressed in floral dresses, accompanied with colourful floral crowns to finish up the theme. (Oh yes, they all kept to the dress code).

We were also excited to work with LibranEye Photography. Their nick for perfection was simply refreshing. In essence, we were able to produce a shower that emitted Tolu's love for pretty shenanigans. The pictures you are about to see, tell the complete story!
The Decor
Guest Arrivals
Just in time for the surprise… Sh!
Ready?
Get down, she's coming!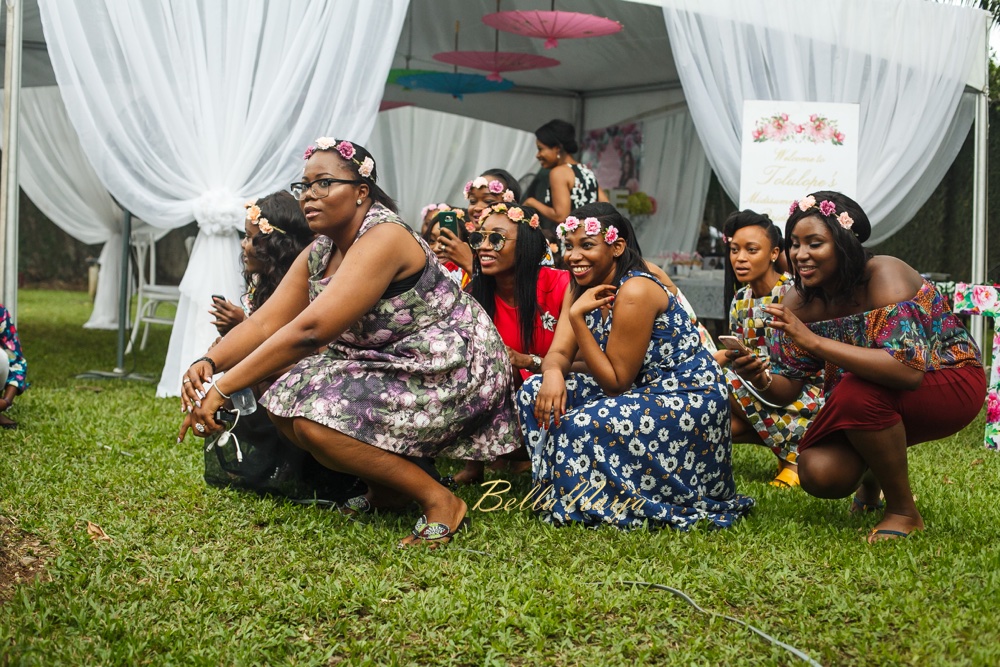 SURPRISE!
The Bride-to-be, Tolu, makes an entrance and she's welcomed by a group of screaming friends ready to celebrate her on her journey to forever.
Let's Get the Party Started!
Oh… Hey boo! #TJO17
The Groom-to-be, Jolomi, stopped by for a little smooch and the party started with lots of fun activities and lots to eat and drink.
Credits
Planner: Partyfully Yours | @partyfully_yours, www.partyfullyours.com, 08183888500
Photography: LibranEye Photography | @libraneyephotography