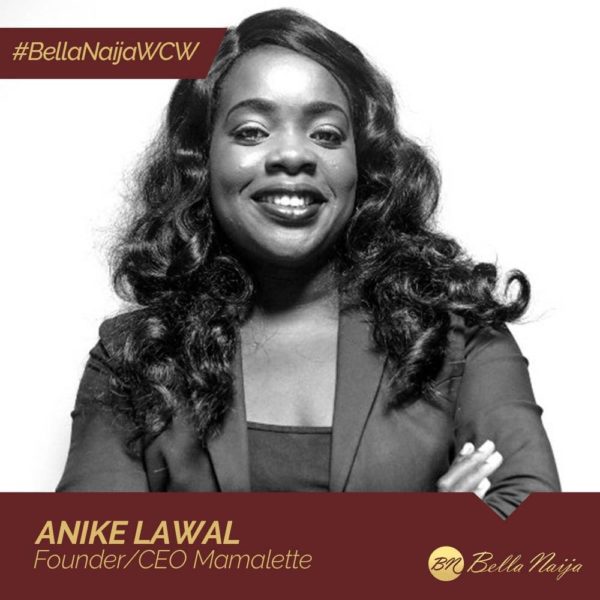 The first step towards being an entrepreneur is identification of a problem, and then provision of a solution. Most often than not, identifying the problem is the easiest part, because if something is a problem to you, chances are it is a problem many others are facing.
Our #BellaNaijaWCW this week Anike Lawal started her journey into entrepreneurship this way. When she was pregnant, she did lots of research on pregnancy and motherhood, but once she started searching for pregnancy and motherhood from the Nigerian perspective, she realised that she couldn't find any platform that focused solely on the needs of expectant mothers.
She was looking for a platform that had information rich enough for the first-time Nigerian mother like her. This led her to developing a platform to meet the needs of people like her.
Every day, thousands of women and children die as a result of pregnancy, childbirth, and early childhood diseases that would have been averted if mothers are armed with access to relevant information.
Anike founded Mamalette in 2013, "to help women make informed and live-saving decisions, and also as a support, guide and friend for mothers and mothers-to-be during their first few years as parents."
Through its online forums and social media channels, Mamalette supports and allows mothers-to-be share their concerns and get solutions.
Mamalette also organises an offline event – Mamalette Live! – that caters to young mothers and mothers-to-be. The conference brings together experts as well as new and experienced mothers so that mothers get to learn ways to improve their lives and make informed choices while networking with women who are going through similar experiences with them.
With 3 degrees in the areas of Business, Law and Accounting, Anike started out working in Management Consulting, and then to Financial services, before venturing into social entrepreneurship.
She was listed on Invicta Africa & SME100 Nigeria's "100 Most Innovative Female-Owned Businesses in Nigeria" in 2017.