Colombian-American actress and model Sofia Vergara looks incredible on the cover of Women's Health Magazine.
On the Modern Family sitcom, her character Gloria is sexy, vivacious and bodacious but according to Women's Health Magazine's Lori Majewski, Sofia Vergara has never been skinny-dipping, in her own often-Instagrammed swimming pool, in a lake or the ocean. She hasn't watched TV in the nude, nor made a meal or surfed the Internet sans clothing. The Modern Family star doesn't even like being barefaced: She almost always wears lipstick, even when she's hanging out alone in her Beverly Hills mansion.
But recently the 45-year-old mummy has been seen in a number of steamy scenes including a shower scene with actor Karl Urban in the upcoming spy thriller Bent, and now for this cover of Women's Health magazine's first-ever global Naked Issue. About this she says
I told my rep, 'I'm going to be 45 years old! Stop putting me in naked things! Let me age with dignity! People say, 'Oh, you look like you're in your twenties.' Well, it's not true. Our skin is different. Here's a woman, 45, being able to show her body. It's not like before when it was just young girls."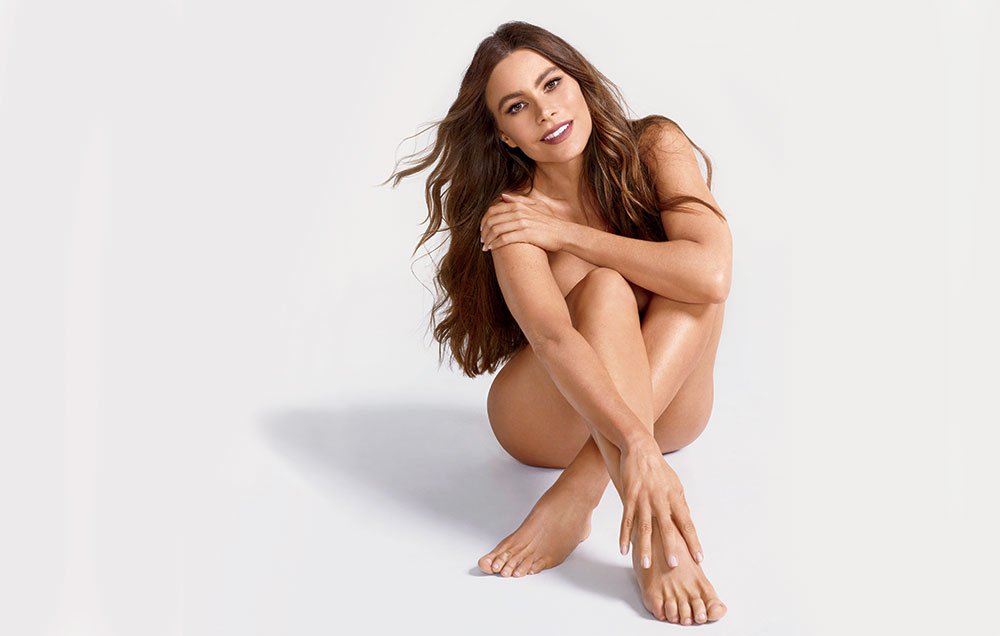 Although her perfect bod begs to differ Sofia says she eats a lot and starts having her cheat meals on Tuesdays. But she also enjoys sweating it out in the home gym her husband Joe Manganiello built.
The Actress cum business mogul has a new project under her wings called EBY which goes toward giving women around the world microfinance loans to start their own small businesses. She says
In countries where there is a lot of poverty, women are such an important force for the family. And sometimes they have to endure horrible things because they don't have the means to just pack up and leave. I want to give them something to be able to help themselves, to save some money, to be able to have more control of their lives.
Read the full cover story on www.womenshealthmag.com