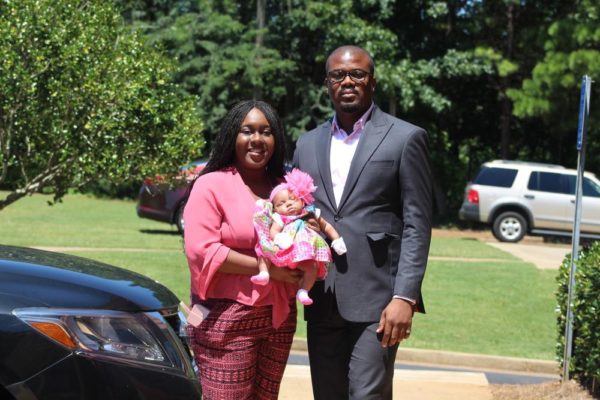 In April 2016, I decided to shoot and post a video on my Youtube channel – it was titled "Trying to Conceive/Get Pregnant."You see, from January 2015 until that point, my husband and I had been actively trying to start our family and start having children of our own. [Un]fortunately, we had not been successful. From trying different measures such as OPKs (ovulation prediction kits) to getting a medical procedure done (an IUI – intrauterine insemination, where sperm is inserted directly into the uterus by the doctor), it just wasn't working. My spouse and I had both gotten checked, and there were no significant problems. I wondered whether there was some past sin that God was punishing me for. I had endured lots of different "advice" from people like, "You need to have more fun when you're having sex," to "My pastor blessed this handkerchief so put it under your bed to sleep," to "My evangelist prayed for you and you have to sow a seed to get pregnant by the end of the year." FYI, my response to all of them were blank stares and a straight face. I was even told that it was my fault we couldn't seem to get pregnant because I didn't follow someone's advice. Oh, and let's not forget the virtual stranger who told me she could see that I didn't know how to pray. Again, blank stare.
Anyway, I had it on my heart to make the video about our struggle for a while before I actually went ahead and did it. Through our difficulties, I found out so many others were facing the same issue but couldn't speak out about it. Because of our African culture of hiding problems, lots of women and couples are forced to suffer in silence. I can't begin to tell you the number of emails and messages I received from women all over the world who were going through the same thing, and were relieved that there was someone speaking publicly about difficulties in conceiving. We comforted each other, prayed for each other, and some of them have even become more than just internet acquaintances. There were also so many others at different stages of life who reached out to lend their support and send good wishes and prayers my way.
I won't lie, some of my family members and family friends weren't too happy with the video. They were really concerned about me and thought I was depressed. Some couldn't even finish the whole video. I had to remind them that I was fine, that I felt better after making the video, and that my purpose was to let other women in the same position know that there was nothing wrong with them, and that they shouldn't feel ashamed or alone. Even though it was an emotionally raw video, I was fine and living my life, having fun and traveling. I held onto the knowledge that I would get pregnant eventually.
Sometime last summer, while my husband was back in Nigeria for a few weeks, while cleaning our bedroom, I felt God speaking to me. The message was that by the time I did get pregnant, I would know that it was truly by God's power. I thanked Him for the message and carried on. The next few months were pretty tough on us – I really believe marriages are under attack by the way. At the end of October, in the middle of a particularly bad season, we decided to stop trying for a child and postpone it to 2017.
Virtually a month later though, something told me to check my period apps to confirm when to expect it. As someone who had gone 21 days late before, at first I didn't pay particular mind to it. But I was reminded again, and the weekend after my period was supposed to have come, I decided to get a pregnancy test. My husband had just left Atlanta the day before to head back to Nigeria. At 5am while getting ready for work, I took the test and immediately… TWO LINES!!! I was in complete shock. I had to take a photo of the test and send to my husband to ask him what it meant. We agreed I'd take another test when I got to work, and I opted for a digital one because I wanted to see the result spelled out… it said PREGNANT!

Yup, I took 3 different tests to make sure!
I couldn't believe it – How? In the middle of a very trying period in our marriage? After we had agreed to stop trying? And I remembered the word I got in the summer – When you get pregnant, you will know that it's by my grace and power. God had finally answered our prayers! In fact, when I did the calculation, we conceived right after our decision to stop trying. It sounds cliche, but it happened to us!
The whole pregnancy journey was interesting to say the least. While I didn't have the typical symptoms – morning sickness, nausea, cravings (well I wanted fried egg and ketchup for about 2 weeks) – immediately after I announced the pregnancy on my blog, I was admitted to the hospital with a high risk for preterm labor. From the beginning of April to near the end of June when I had the baby, I was on mandatory bed rest, which was quite taxing on my emotional. mental  and FINANCIAL wellbeing. I thank God for His provision o!
But at the end of the day, our precious gift came – the day after my baby shower!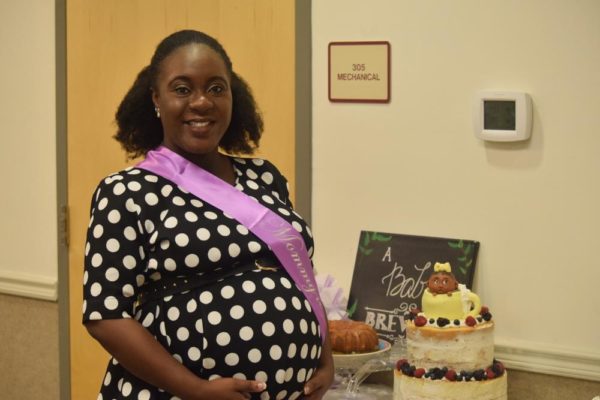 Baby Cocoa, as I call her, came 5 weeks early and we're still adjusting to parenthood – nobody prepared me o! She's almost 3 months old now, and I go from staring at my beautiful baby to asking her when she will learn how to talk and tell me what she wants instead of yelling the house down :p. It's not easy being a parent, but I'm looking forward to that superhuman strength that mothers seem to have.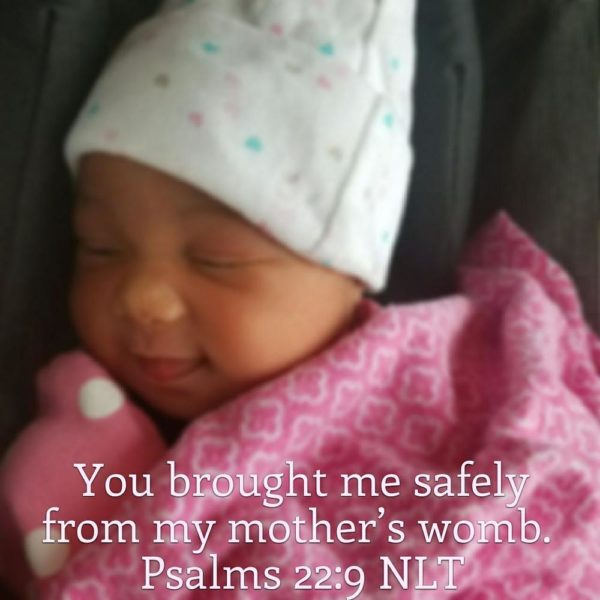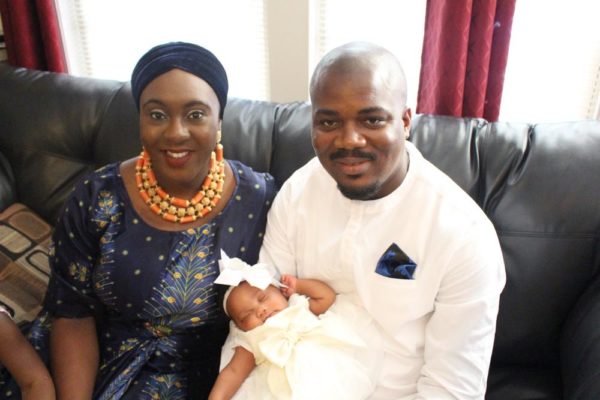 I am so grateful for all the love, support and prayers that went up on our behalf from family, friends and virtual strangers online. As I've mentioned over and over again on social media, my name is Baridakara, and it means God answers prayer! Baby Cocoa's Ogoni name is Karalee, and it means that Prayer is Good! To God be all the glory for His grace and testimony.