Publicist and entrepreneur Yetunde Shorters and her husband Trabian have welcomed their first kids together, a set of twins.
The PR girl shared the exciting news on her Instagram page a few hours ago as well as photos of the new additions to her family.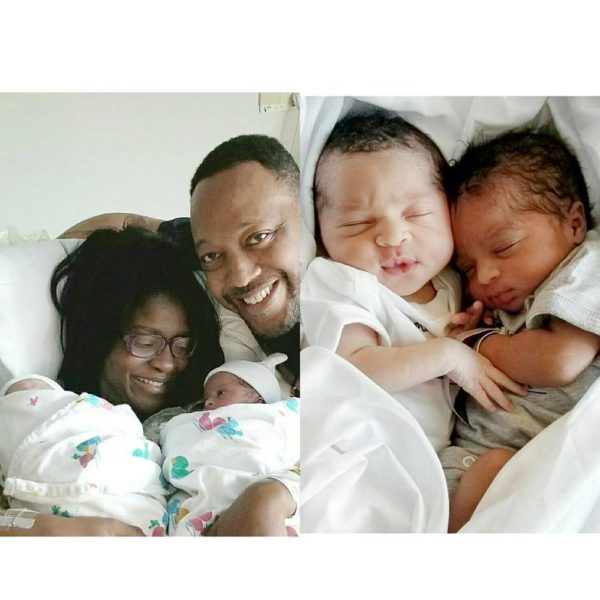 She wrote:
So i was busy giving birth this week. lol. Our perfect little 10's decided to show up on 10.10.17. A full 2 weeks ahead of schedule. Left-right Meet Athena Ifeoluwa Taiwo Shorters and Tennin Olaoluwa Kehinde Shorters. I have been dotting on them since they were in my tummy. And now.. well let's just say the fierecness of love and protection we feel has only just begun. I have been a mommy since conception, now I get to live and experience mommy duties, burps, cries, love and all the emotions in between. We are here for it all. To my hubss for being the one. It had to be you my love. Already swaddle pro and poopy diaper professional changer lol, plus add taking care of your wife to that. Muuuuaaah. Shout out to @shellylnorthern
You were incredible and I am uber lucky to call you my friend. THANK YOU. Oh and questions NEVER TO ASK A NEW MOM
1. Was it Natural or epidural or c section ?
2. Are your twins natural?
3. Will you be breast feeding?
4. Will you be pumping or formula?

Some things should be left for the person to share IF they want to. Respect each person's experience.
Congratulations to the couple!
Photo Credit: Instagram.com/yetundeshorters