Kaya Jones, a former member of American girl group and dance ensemble Pussycat Dolls, has come out with allegations of sexual abuse against the group's founder, Robin Antin and the record label, Interscope A&M Records.
The Pussycat Dolls had originally started out as a burlesque troupe before turning into a music franchise.
Making the revelations on her Twitter account in the wake of sexual abuse allegations against Hollywood producer Harvey Weinstein, Kaya categorically stated that The Pussycat Dolls was not a girl group but a prostitution ring.
She accused Robin and the record label of pocketing the all the money made by the group, only paying them $500 a week.
Kaya also challenged Robin to explain why G.R.L member Simone Battle committed suicide in 2014.
Read her tweets below: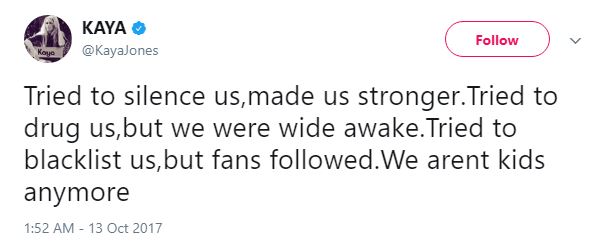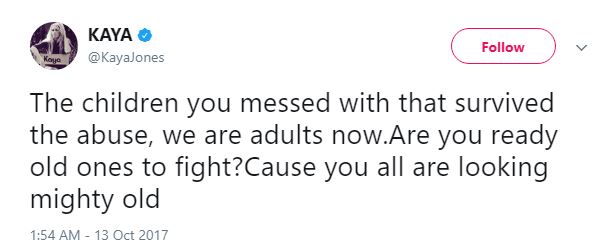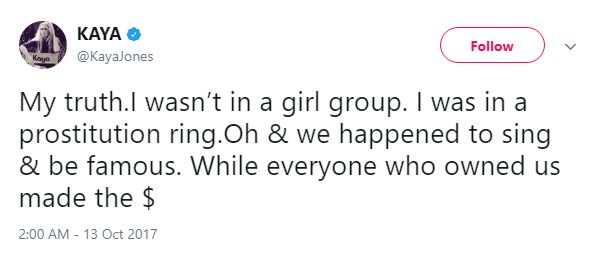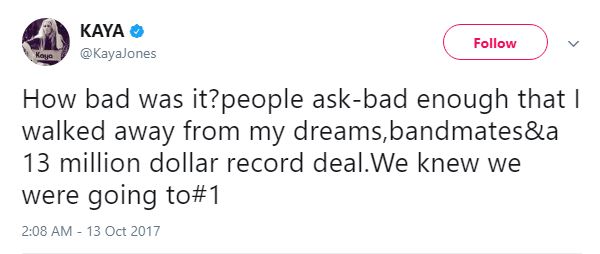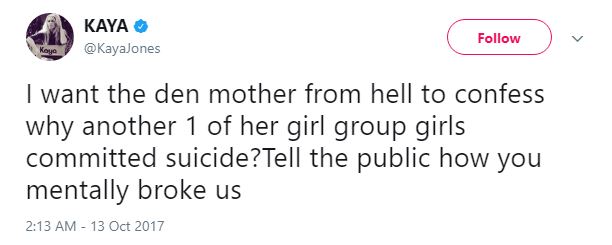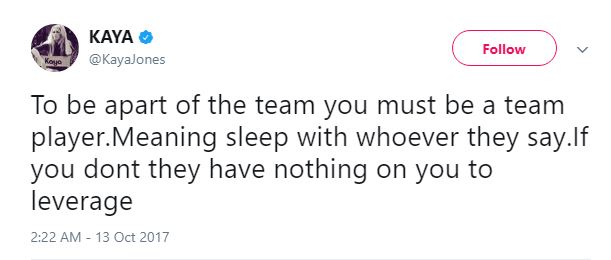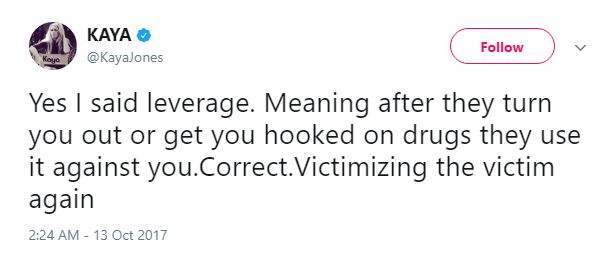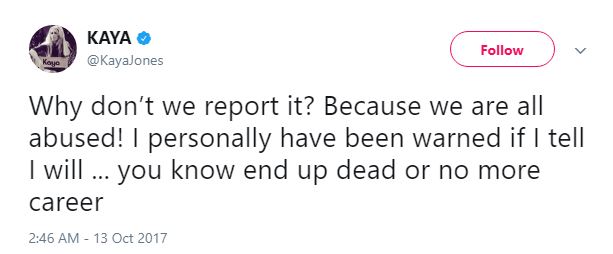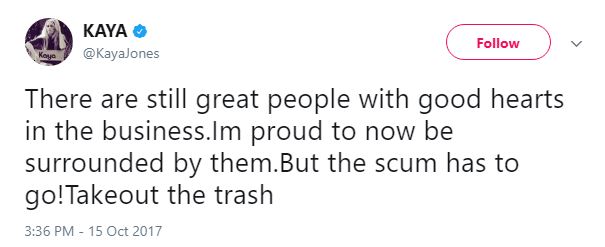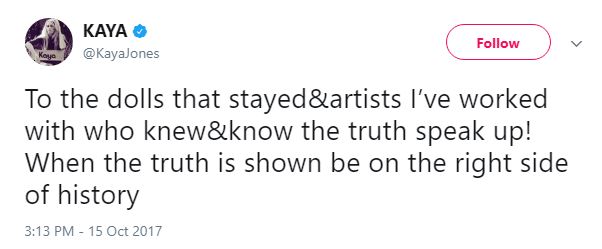 Robin has however reportedly responded to the allegations in an exclusive with The Blast, insisting that they are "disgusting, ridiculous lies" and Kaya is just "looking for her 15 minutes".
She also stated that Kaya was never a Pussycat Doll and so is not in the place to speak on behalf of the group.
Robin was further annoyed that Kaya would bring up Simone's suicide, saying it's not just "nasty," but also insensitive and disrespectful.
None of the other members have said anything about the allegations as at the time of this report.