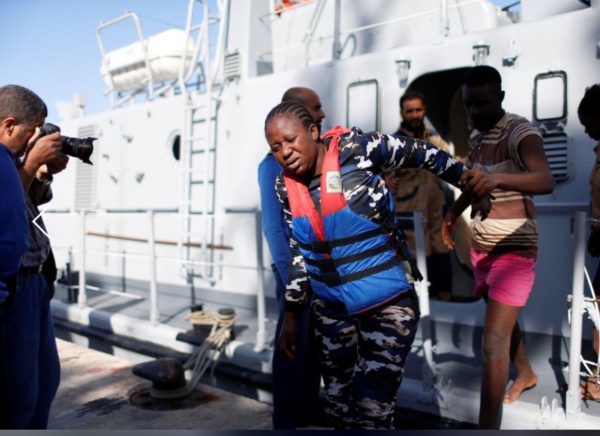 A Libyan and an Egyptian have been arrested by Italian officials over the death of the 26 Nigerian women abused and murdered in the Mediterranean Sea, Guardian reports.
A Spanish warship Cantabria had docked in the southern part of Salemo carrying 375 migrants along with the dead women.
5 of the surviving migrants have been questioned to get details on what happened to the women, some of whom were as young as 14.
The 2 men who are believed to have captained one of the boats were identified by the survivors.
While some believe the girls were victims of sex trafficking, experts believe otherwise.
"Sex trafficking routes are different, with different dynamics used. Loading women on to a boat is too risky for the traffickers, as they could risk losing all of their 'goods' – as they like to call them – in one fell swoop," Salerno prefect Salvatore Malfi told the Italian press.
One of the survivors, Dora Omoruyi, a 23-year old arts student from Benin, Edo State, said she left Nigeria because of the absence of employment opportunities. She said:
I wanted to reach Italy. I don't know what to do now.

I see no future in Nigeria, there are no jobs.
Photo Credit: NAN