Herdsmen Killings: Police say suspects will be "followed and arrested" after there's peace & calm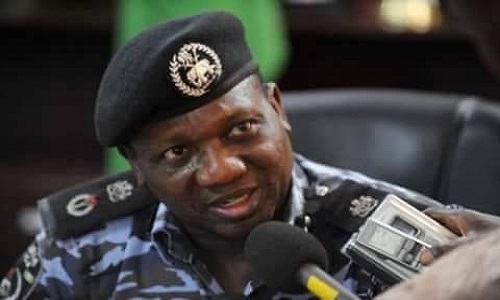 The Police in Benue State have said they are holding off on arresting the killer herdsmen, and want peace and calm in the state first, Premium Times reports.
President Muhammadu Buhari had ordered the relocation of the Inspector General of Police Ibrahim Idris to the state following the January 1 killings.
According to Premium Times, an estimated 69 people have lost their lives between December 31 and January 8 due to the Fulani herdsmen killings.
59 of the deceased are slated for a mass burial in Makurdi on Thursday.
The state's commissioner of police, Bashir Makama, however, told Premium Times the police wishes for calm and for residents to return to their homes before arrests are made. He said:
Let there be peace. Let there be calm. Then, the suspects can be followed and arrested.

Let there be peace to create confidence for people to return to their home rather than emphasise on effecting the arrest of people who have done what they have done and fled.
Makama said that any arrest made has to be specific. He has been to the village the herdsmen use as hideouts, he said, and found it crowded. He said:
I have been to that village myself. There are so many people there.

You cannot just be carrying everybody. It's not a random arrest; it's specific arrest.
Residents have however described the police's stalling as "diversionary tactics."
David Ogbole, leader of the Movement Against Fulani Occupation, told Premium Times that the police's plan is to enable the herdsmen escape the state. He said:
All this is nothing but diversionary tactics to allow these herdsmen to decimate Benue communities and leave through the Taraba border to Cameroon back to their hideout.

What is stopping them from going after these men now? When there was killing in Omoku in Rivers State on New Year's Day, how many days did it take to fish out the suspect and kill him?

Why should Benue people wait until the thing calms down? Why should they go back to the precarious situation when there's no guarantee that the people will be safe if they go back to their villages?

All this could fuel suspicion that there's a collision between the federal government and the militia.

We already have information that the police are slow to go after the herdsmen, which is why men of the Civil Defence Corps were no longer working with the police