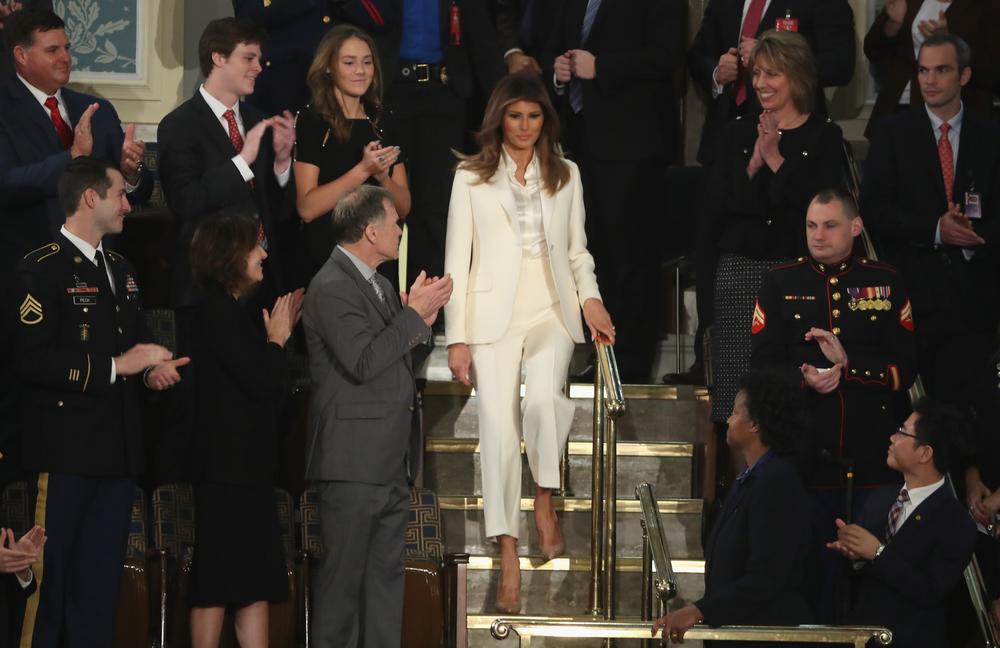 Melania Trump, First Lady of the United States, attended the 2018 State of the Union address in Washington, DC. This event marked the first State of the Union address given by U.S. President Donald Trump and his second joint-session address to Congress.
For the event, Melania showed up in a striking all-white pantsuit by Christian Dior. She coupled it with a white silk Dolce & Gabbana blouse and Christian Louboutin pumps.
There has been some drama surrounding her outfit as a number of Twitter users have pointed out that her all-white outfit is the same colour Democratic women wore to Donald Trump's first address to Congress last year as a display of resistance against his administration.
If eyes could speak, Melania Trump's eyes are saying F-you to The President tonight! #SOTU #StateOfTheUnion

— Ed Krassenstein (@EdKrassen) January 31, 2018
Melania Trump in suffragette white. ?#SOTU#StateOfOurUnion pic.twitter.com/W2MU6vUIcq

— Holly Figueroa O'Reilly (@AynRandPaulRyan) January 31, 2018
Melania Trump in that white pantsuit looks a little Resistance curious… #SOTU pic.twitter.com/hoilVIvJpb

— Caroline O. (@RVAwonk) January 31, 2018
Someone is pissed off

As Trump said that "faith and family…. are the center of democracy"

Melania Trump did not stand up for the line that got everyone else in the room standing pic.twitter.com/qZ0NHSRcY4

— ???⚖️Thomas Jefferson ???⚖️✊ (@3rd_POTUS) January 31, 2018
The only person looking more furious at having to be at this speech than the Democrats is Melania Trump #SOTU

— Stephen Donnelly (@SteveDonnelly95) January 31, 2018
Many legislators elected to wear all black to the event this year, in support of the "Me too" movement against sexual harassment and assault.
It has become crystal clear that sexual harassment is rampant throughout all industries in our country. So to show solidarity with all workers who have experienced sexual harassment, I'm wearing black to the #SOTU and saying #TimesUP. #SOTUBLACKOUT pic.twitter.com/cutVORNNzE

— Rep. Suzan DelBene (@RepDelBene) January 30, 2018
The fact that Melania also opted to travel separately from the President, breaking a longstanding tradition, has also caused some conversation.
Breaking tradition, Melania Trump takes separate car to the State of the Union. The President and First Lady have not been seen publicly together since New Years, CNN reports.

— Sam Sweeney (@SweeneyABC) January 31, 2018
If Melania doesn't want to be in the car with Trump for a 5-minute drive, why do the rest of us have to be subjected to him for an hour-long speech?https://t.co/bDskOGDdgI

— Keith Boykin (@keithboykin) January 31, 2018
JUST IN: First lady Melania Trump arrived at the State of the Union address separately from the President, a break in a longstanding tradition https://t.co/2qHsi41sE9 pic.twitter.com/rFepIs03Ak

— CNN International (@cnni) January 31, 2018
Check out more photos of her outfit below.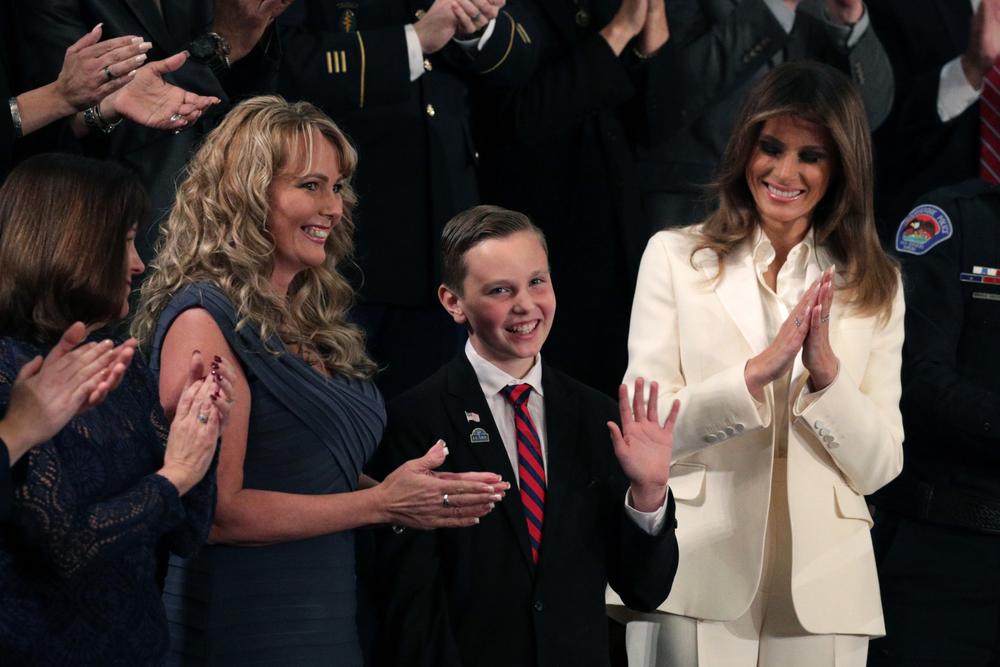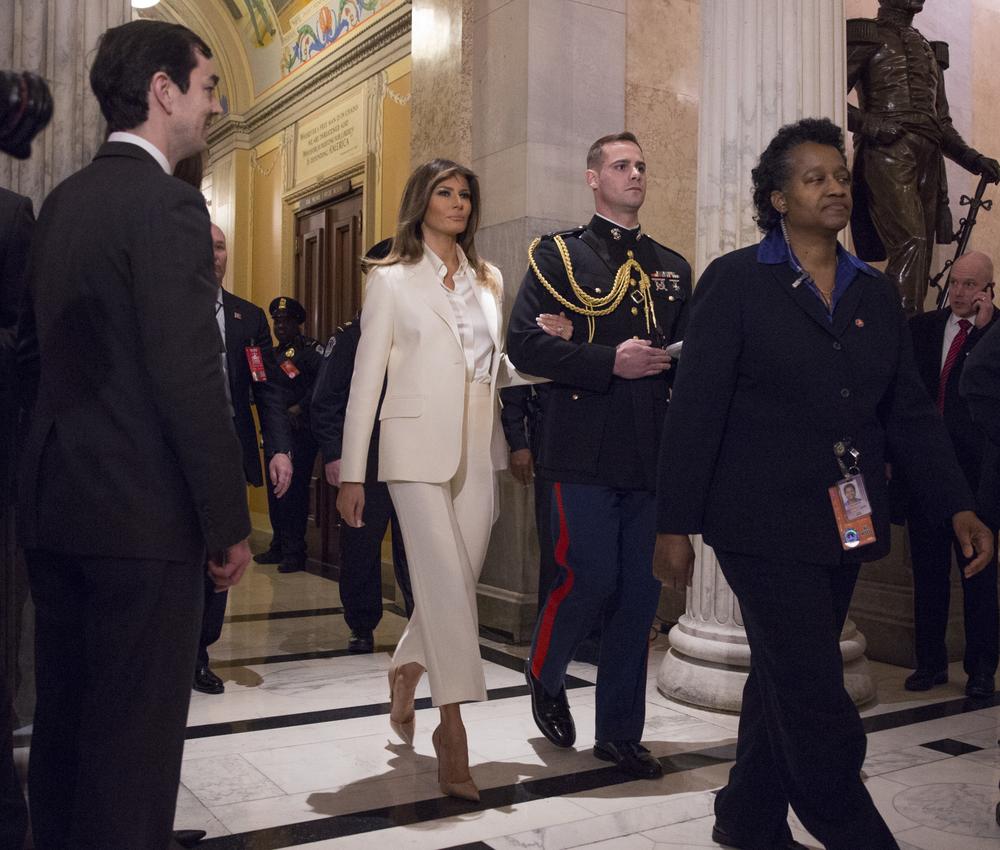 Photo Credit: Getty Images/Pool