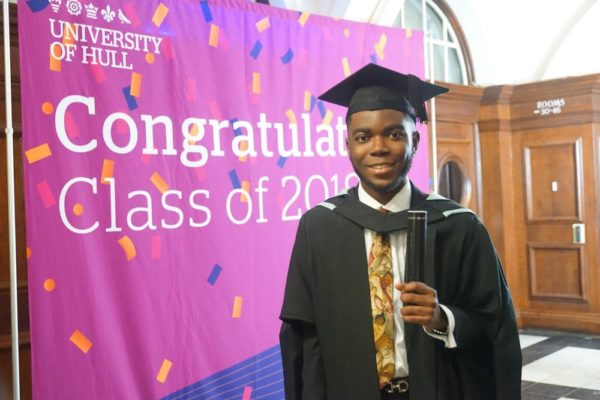 BellaNaija brings to you "the Class of 2018." BellaNaija approached graduating students who have excelled in their courses of study, asked that they share with us their stories.
Certainly, everyone graduating this year is a winner. Those years, the labour, it is not beans. However, we wish to celebrate those whose achievements are above the norm, those who through extraordinary work gathered distinctions and awards from their institutions of study.
And one of such people is Samson Olaoluwa Shittu.
Shittu's diligence and commitment are evident in his story, though he uses no such words. There have been scholarships and cash gifts, and although he continuously credits God for them, they are opportunities he would have missed were it not for his consistent determination and hard work.
Read the 23-year-old PhD student's story below, and we, like him, hope it inspires you.
---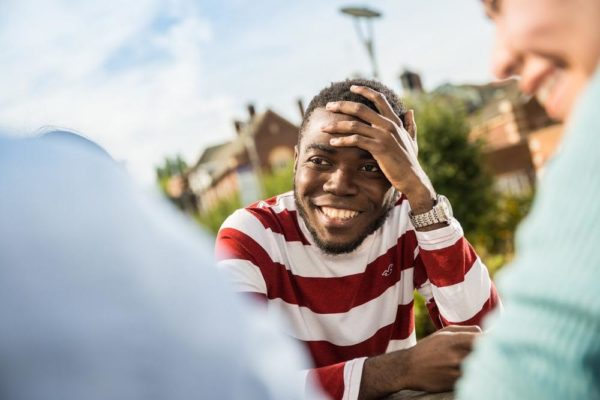 About Samson.
In 2015, I graduated from Covenant University with a 1st class (4.71/5.00) in Electrical and Electronics Engineering. I was also Head of Academic Unit in my Service Unit (Word Study), and a regular tutorial teacher.
Before switching to Electrical and Electronics Engineering in my 4th year, I studied Computer Engineering, and was the student with the highest CGPA. I was set to graduate as the Best Student in Computer Engineering. However, I was not satisfied with being a "local champion" and, going against the wishes of my Mother, I switched to Electrical and Electronics Engineering. Good thing is I still ended up graduating among the top 8 students in my class.
This change of course was a very risky and difficult decision to take; everyone wanted me to just graduate as the best in computer engineering. However, this decision proved to be one of the best and most important decisions of my life because it set the course for my life.
The Power of Being Intentional
For my 6 months compulsory internship during my 4th year, I interned at one of the biggest manufacturing companies in Nigeria, GlaxoSmithKline Nigeria Plc, Agbara Factory. It was possible to get this position because of my change of course of study.
Because I performed excellent during this internship and represented the Engineering department in a departmental competition where we came out tops, after graduating in June 2015, the Head of Engineering at GlaxoSmithKline Nigeria Plc. employed me as a graduate intern. This time, I was earning 4-times the salary I earned during my first internship. Again, because of my excellent performance, especially the several AutoCAD diagrams I drew for free, I also got an excellent review from the Site Director .
For my NYSC I worked in a private company (Interkel Nigeria Limited) and enjoyed God's favour greatly. As a National Youth Corp Service member, I had more power than long serving staff members of the company because of my role description. I was working directly with both the Group Managing Director and the Chief Technical Officer. When I was leaving the company, I was given a sum of ₦255,000 to pay for my flight ticket for my MSc in UK. This was the first time the company would ever give any one (staff included) any gift after leaving the company. Also, in my NYSC CDS group (Works & Maintenance), I was the secretary, actively involved in getting my fellow corp members to give back to the community.
Studying in the UK
I obtained a full tuition scholarship (by God's grace) for my MSc in the University of Hull, UK. This is an highly competitive scholarship given to only about 10-12 international students (not just Africans).
I just completed by MSc in Electrical and Electronics Engineering and I finished with a Distinction and as the Best student in my school (Engineering). I obtained excellent marks during this MSc and had scores like 93%, 83%, 77% in some modules. In my dissertation, I obtained a very high mark (84%) because of the quality of the project I carried out.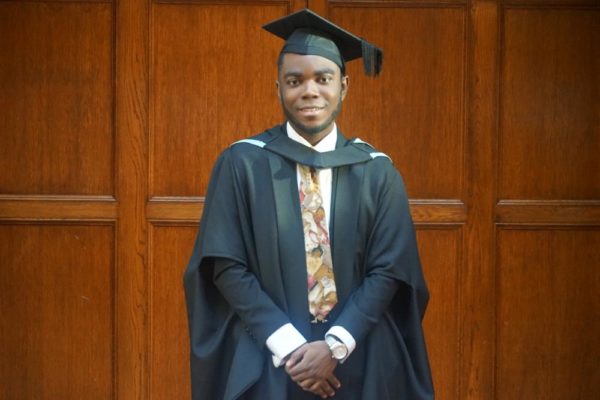 Journey to Being a Doctor
Before completing this MSc, I obtained another full tuition scholarship (by God's grace) for my PhD at the University of Hull. This scholarship was advertised to the general public and only the best applicant was chosen. Although the scholarship was originally for only UK/EU students, I was awarded this scholarship as an international student based on my extremely high academic performance. The rules were changed to my favour by God's grace!
I have started my PhD now (immediately after my MSc) and am working with a world-class team carrying out fully funded international projects. I have been on this team since I was an MSc student, and now am continuing with the team (Energy Technology Group) to carry out projects with great impact in the world.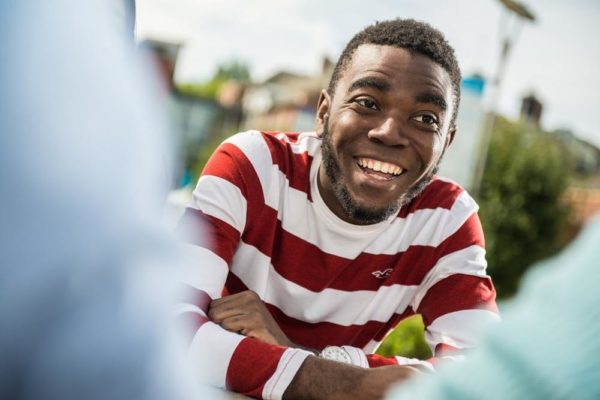 HERE is a link to one of the projects I am working on with my colleagues at the University of Hull. It is a project funded with about £2 million.
For the project, I was in charge of developing an Internet-based Intelligent Monitoring and Control System, and this was the topic of my dissertation which I did excellently.
For my PhD, I will be working on another fully funded project. I was scheduled to speak briefly on my project at a workshop in China this month but I could not get a Chinese visa in time. I will be going there next year and to several other conferences.
God favoured me so much with my supervisor who offered me a monthly allowance for the entire period of my PhD program.
Even throughout my secondary school education, I was always among the top 2-3 students. I was elected the first ever Head Boy as the school was just starting (Aocoed International School, Ijanikin, Lagos). Therefore, I was Head Boy for 3 years (S.S.S 1 -S.S.S. 3), and I lead my fellow students excellently. I was also the captain of my school football team. This continued during my undergraduate degree, and I was a regular member of my course football team.
I have always tried to live a balanced life and I have excelled in all areas of my life (Academic, Spiritual, Social). I hope to inspire people by my exploits at a young age.