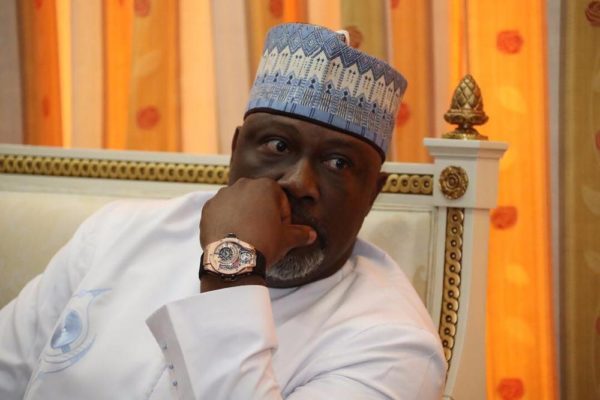 Dino Melaye has complained that several armed policemen have laid siege to his house.
The senator representing Kogi West District had earlier today been arrested by the Nigerian Immigration Service (NIS) and released.
Returning to his house after his release, he found that over 30 armed policemen had stormed his house, blocking both entry and exit from it. He wrote:
Over 30 heavily armed fierce looking mobile police men have just stormed My residence in Maitama, Abuja. All roads leading to House has been condoned off, as heavy mobile police men blocked entry & exit of the road. They currently laid siege on in and around The house.
Over 30 heavily armed fierce looking mobile police men have just stormed My residence in Maitama, Abuja.
All roads leading to House has been condoned off, as heavy mobile police men blocked entry & exit of the road. They currently laid siege on in and around The house.

— Senator Dino Melaye (@dino_melaye) April 23, 2018