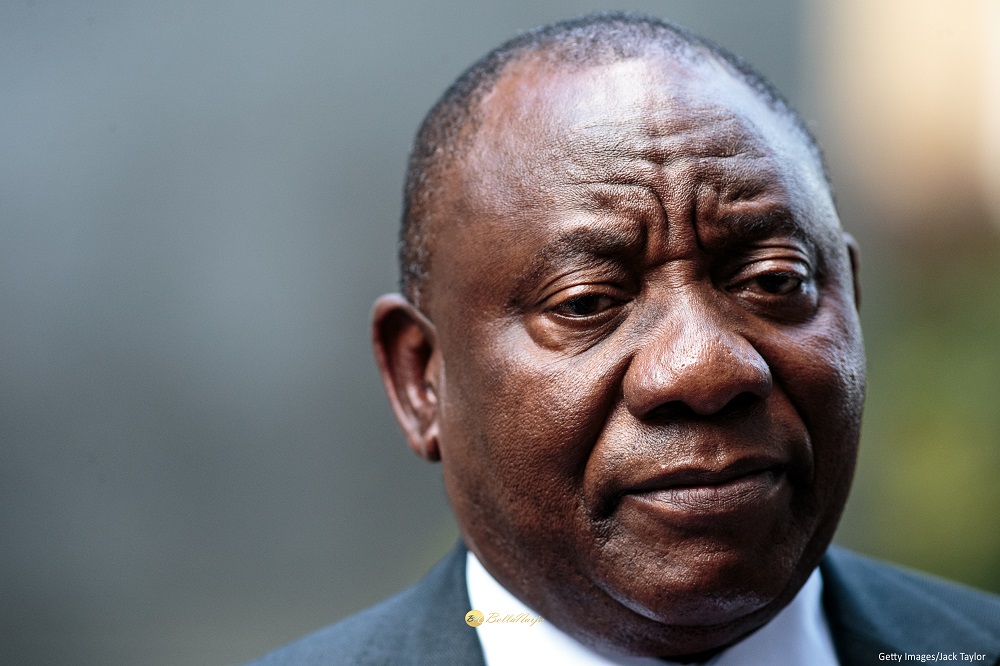 South African President Cyril Ramaphosa cut short his participation in the Commonwealth summit where he was leading a government delegation yesterday in London to tackle violent demonstrations in his country, AFP reports.
Violent protests in the North West province have been on the rise due to frustration over lack of housing, health services and jobs.
Shops were looted, roads were blocked and vehicles set alight on Thursday. At least 23 people were arrested and one man was reported to have died in sporadic violence that erupted during the week in Mahikeng, the provincial capital.
ENCA Television images showed police firing rubber bullets on Friday morning to break up crowds of protesters shortly before Ramaphosa was due to arrive.
Ramaphosa arrived in the city later in the day and was locked in talks with local leaders. He also called in a statement for "all aggrieved parties to express their grievances through peaceful means and engagement rather than violence and anarchy."
Ramaphosa, who took over as leader of the ruling African National Congress in December, replaced Jacob Zuma as national president earlier this year.
Ramaphosa has vowed to crack down on government corruption, which he has admitted is a serious problem, and improve South Africa's ability to attract foreign investment.
Photo Credit: Getty Images/Jack Taylor