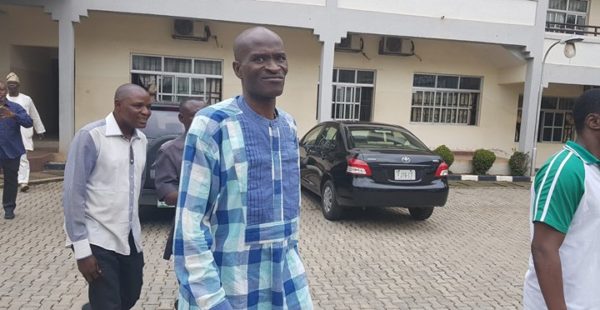 Jones Abiri, a journalist arrested by the Department of State Services (DSS) and detained for 2 years, has sued the Federal Government for ₦200,000,000.
Abiri, publisher/editor-in-chief of Weekly Source Newspaper, was arrested in July 2016 over allegations he was linked to armed militancy in the Niger Delta.
Abiri was arraigned to court in July 2018 after public outcry and was granted bail.
The Cable reports that Abiri had asked that the Federal High Court in Abuja compel the Federal Government to pay him ₦200m as compensation.
This was requested in a suit filed by his lawyers, led by Femi Falana, where it was said that the DSS violated his rights and tortured him.
His detention without a trial violates his dignity of person and freedom of association, the suit said.