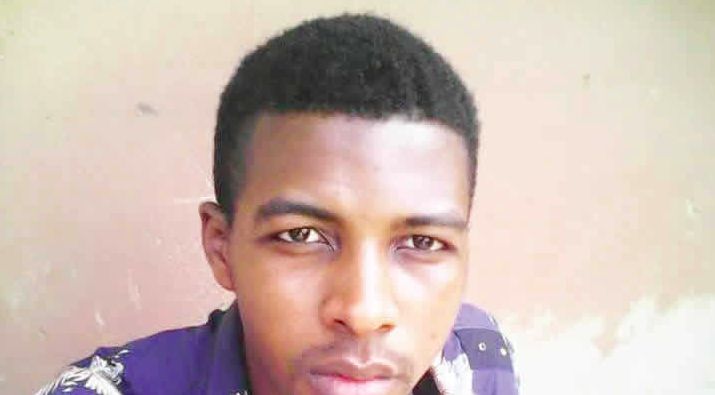 A bus driver identified as Abraham Umar, 28 has been shot dead by suspected cultists in what police is saying was a setup by his friend who wants his (Abraham's) 17-year old girlfriend identified as Elo.
According to Punch, Abraham was murdered in Elo's mother's bamboo restaurant at Cele bus stop, in the Ijanikin area of Lagos State on Tuesday night.
"He was with his conductor and the owner of the commercial bus when one of the gunmen tapped him on the back. Another one pushed him and slammed his head against the wall. Then one of them put a gun to his head and shot him dead. Everybody ran away," Punch quoted an eyewitness as saying.
Abraham's sister Aminat Umar told Punch that he called her at about 9.21 and told her he was on his way home.
She added:
About 10 minutes later, his best friend, Peter, rushed to our house, saying Abi had been shot at Cele bus stop and that his corpse had been taken to a police station.

My mother and uncle ran to the Ijanikin Police Station, but were told that nobody was brought there. They went to a private hospital around Cele bus stop and were again told that the body was not brought to the hospital.

The hospital workers said they should check the station. The police later admitted that he was there. I was told that his conductor and the owner of the commercial bus were in the cell.
The deceased's foster father Muhammed Umaru said Abraham had been receiving threat text messages from some men who asked him to stop his relationship with Elo. He said:
They told him to leave the girl because she belonged to one of them.

My son's friend, Peter, said the young man behind the messages had once confronted them. I was told that the rival was dark in complexion and had dreadlocks.

I told his aunt and uncle, who asked the girl to stay away from Abraham and also warned him to leave Elo alone. But they refused to quit the relationship.
The teenage girlfriend who has been arrested by the police, however said Abraham was her only boyfriend, adding that she does not know why he was killed. She said:
He called me last night (Tuesday), saying he was going to my mum's shop and if he could wait for me there. I said he should not wait because I was at my brother's place in Ajegunle and would not be coming back that night. I told him that we were planning my brother's wedding. On Wednesday when I got back home, I was told Abi had been killed. I don't know about any threat because he did not tell me about it.
According to the Lagos State Police Public Relations Officer, CSP Chike Oti, four suspects has been arrested. Oti said:
Abraham's friend had a crush on the girl. It got to a point of obsession as he started talking to the man's girlfriend to leave him. However, when he was not getting the desired cooperation from the girl, he set up his friend with some other guys, who killed him.

The matter was reported at the Ijankin Police Station and immediately, the state Commissioner of Police, Edgal Imohimi, ordered the Divisional Police Officer to fish out the murderers. So far, the DPO has picked up four suspects, while the principal suspect, the one who had a crush on the girl, is still at large. We are on his trail and he cannot escape  justice.
Photo Credit: Punch