Filmmaker Blessing Egbe releases Trailer for New Series 'The Ten Virgins' | Watch on BN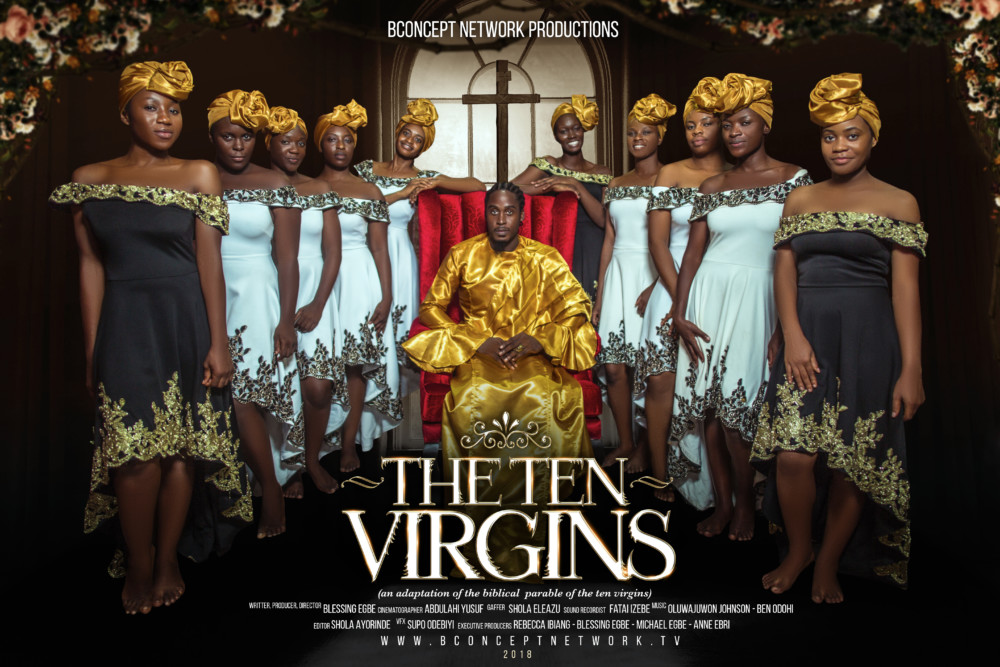 Filmmaker Blessing Egbe has released the trailer of her upcoming series, The Ten Virgins.
The Ten Virgins, inspired by the Biblical parable of the same name, is the story of ten virgins who are betrothed to a great prince and must remain faithful and pure until he returns from a seemingly infinite journey.
Featuring a cast of mostly new but talented actors, The Ten Virgins is highly symbolic and represents the relationship between Christ and the church universal. 
Written, produced and directed by Blessing Egbe, the story is told with a lot of compelling theatrics.
Watch the trailer below.