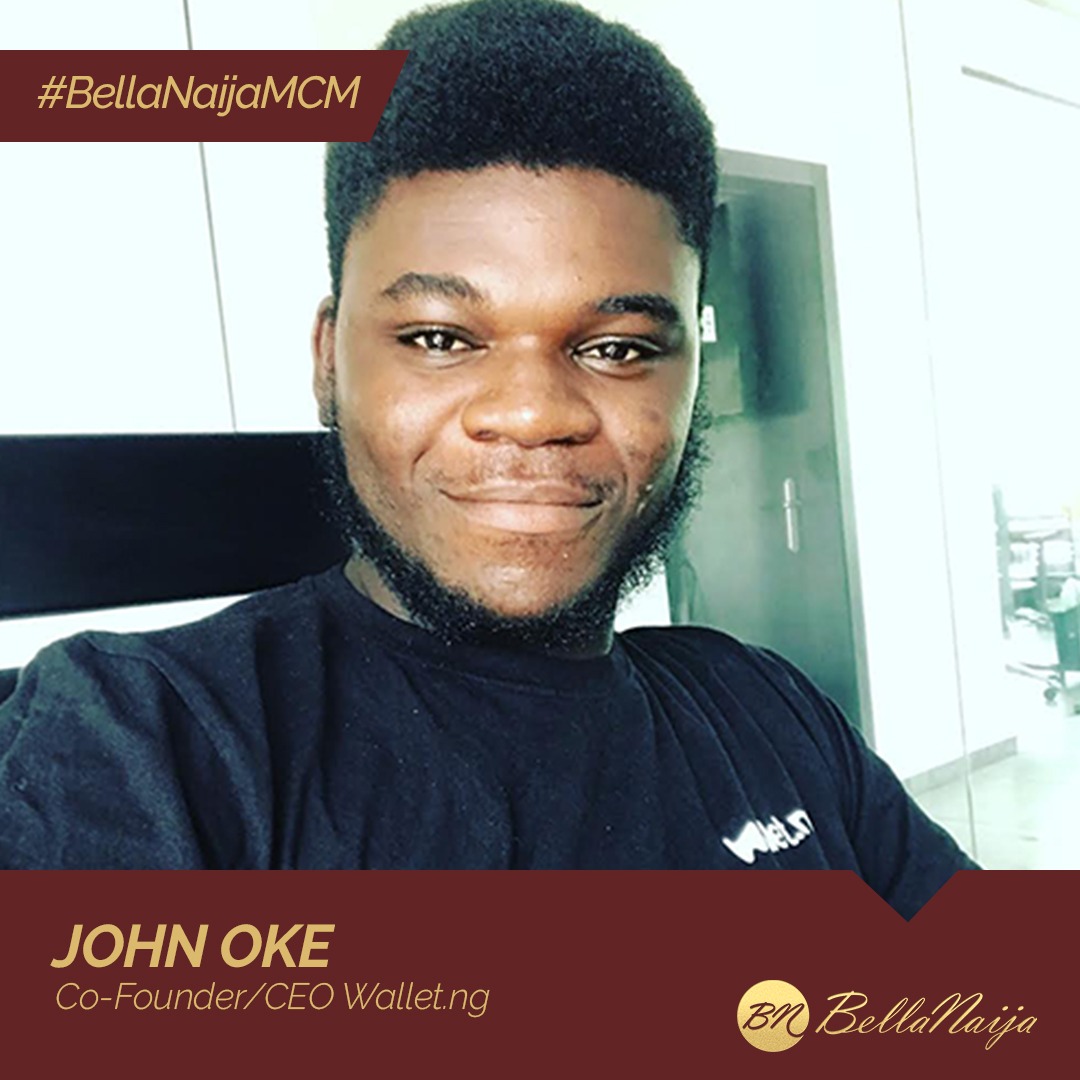 Our #BellaNaijaMCM is proof that when the youth are exposed to the necessary opportunity and training, they can contribute immensely to the development of any economy.
John Oke, 24 is the co-founder/CEO of Wallet.ng, a digital wallet/payments solution that allows users make payments, transfer funds, pay bills and withdraw from ATMs. With their phone numbers, users can send and receive money, create virtual dollar cards to complete international transactions.
John and his friend Joseph Benson-Aruna founded the company to help users, especially millennials, enjoy an amazing experience while making payments, and also access other services that may not be available in Nigeria.
He previously co-founded Ngfeeds.com a news aggregating platform that uses pattern matching algorithms to get news, gossips and content every minute from the most visited websites in Nigeria, categorises and delivers the resulting content to users over a website.
In 2014, he founded Geeks14 Inc, a software development company that has serviced and consulted for clients across Nigeria.
John's entrepreneurial story didn't start from when he began founding companies, he cut his teeth in banking, software development and fintech while working for other companies, which he says gave him the needed expertise on how to run a company.
He worked as a software engineering intern with WEMA Bank in the Business Automation Department, and then went ahead to consult for the bank when it launched its ALAT platform and was there for a year.
John also worked at SureGifts, founded by one of our #BellaNaijaMCM, Olaoluwa Samuel-Biyi as a senior software engineer and helped build the first version of the SureRemit app.
The name "Wallet" came from John's previous experience creating Wallet-type solutions for his previous employers.
In 2018, John, a Computer Science graduate from the University of Ilorin, was nominated for The Future Awards Africa (TFAA) Prize for Technology.