Man Recounts Sad Story of How He was Raped, Arrested & Jailed on GuardianTV | Watch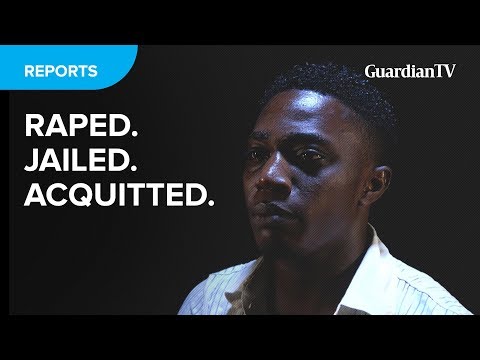 Ayomide Idowu, a caterer, was called for a job one day, unfortunately, there was no job. It was a setup.
He met the supposed client, who them took him to a place where he was raped by some men, beaten up, and robbed of his cash and mobile phone.
He was left alone to walk back home; that was when he was arrested by officers of the Nigeria Police Force who didn't give him the opportunity to share his experience.
Ayomide and the others who were arrested by the officers on the same day were asked to pay N20,000 each to be released. He didn't have any money so he remained locked up.
After three days, he was transferred to the Alausa task Force office, from where he was charged. He was then sentenced to 2 months and 2 weeks imprisonment.
Ayomide shared how a higher court revisited his case file after the sentencing, and found him not guilty of any wrongdoing. He was then discharged and acquitted.
Ayomide said he hopes people can learn a thing or two from his life-threatening experience.
Watch the video below: