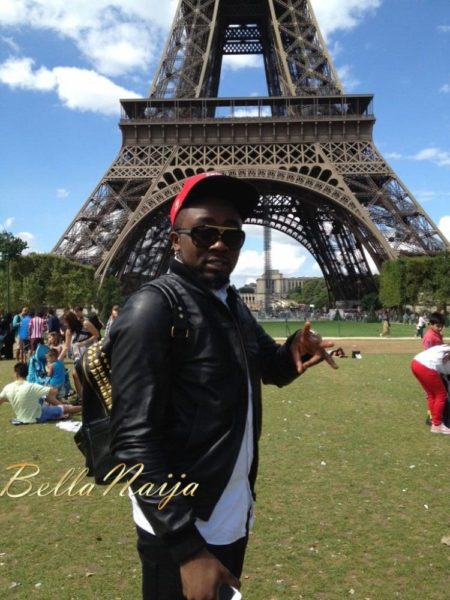 They don't call it the Eiffel Tower for nothin'.
Music superstar Ice Prince who is in Paris, France to kick off his long week tour in Europe, took time out to join Parisians and tourists for some fun in the sun.
Location; none other than the Eiffel Tower. The 27 year old rap sensation chose one of the country's most iconic grand features to chill out.
For the outing, Ice Prince rocked his stylish best in a white shirt, a black leather jacket, black pants, a red-and-black snapback and red sneakers. His manager Tobi also posed for the cameras.