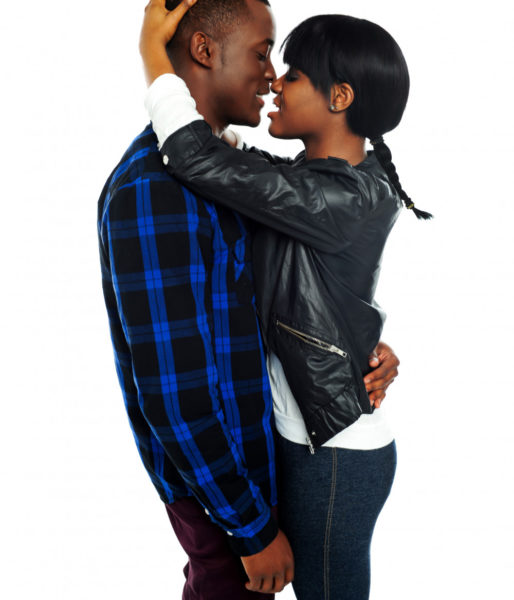 This was the second time I was reading his text and I was still smiling hard. The corners of my mouth turned up so far I thought my lips were going to tear my face open, my cheeks hurt. I should stop smiling but I read the text one more time, "The truth is the future still is uncertain. I can tell you two things for certain tho: I enjoy talking to you and however this turns out you won't wake up one morning and feel like you were played… Not by me anyways. I am going to give you my all."
I wanted to tell him how much better that made me feel, reply him with how I thought he was great with his words; how I wished we lived closer to each other, and that I'd try to give my all too, but I couldn't. Instead I typed 'Thanks.' Not even with a 'You'…just 'Thanks.'
I couldn't believe myself, but one person would have been so proud of me, for being so cold…my friend. You see, I was trying this new politics of dating called playing hard to get.
Just the day before, my friend had drummed up her regular sermon to me, "Are you mad? Under no circumstance can you let him know you like him first… Never, ever call first, even if the guy calls first don't pick up, if you must pick up, let it ring for a while before you do… Tell him you're not available for a meet up, what does he think you are? Jobless? You can only agree to an official date ohh, after you've rejected him a couple of times… Let him know you're a busy woman… Don't give him your number, he has to beg for it. See you have to make these guys suffer before you let them in, so they'll not use you and play Ludo oh, that is how it's done. Don't you see me?" Yeah, my friend was a comedian…at least I thought so – especially because she took herself so serious.
It all sounded so ridiculous to me. In fact the first time she had a conversation like that with me, I thought I was being punked! I mean I knew of dating stories where the man went through hell to get the woman, but I thought it was because the woman was genuinely not interested at first, not because she was purposely putting the man through it. This was the third time or the fourth time my friend was having this conversation with me. The only thing different this time was the, "Don't you see me?" Those words challenged me. So I decided to 'see her.' If I was being honest to myself it did work for her, but my oversabi self had to take it further. I could not imagine it working for other people, she was just lucky so I decided to do more research.
I had always considered myself a simple person. The things I went through growing up made me thankful for easy things. I wasn't the one to go out of my way to make life complicated for myself. If I liked someone I'd tell him, even I don't tell him, I certainly wouldn't make it harder for him to tell me. I don't kiss on the first date not because I think a man will label me cheap, but because frankly I don't know the man well enough to predict the things he puts in his mouth or where his mouth has been. I liked logic like that – things I can rationalize sometimes it worked for me, sometimes not. However, I was about to discover, what's logic, got to do with it? I might have gotten this dating game all wrong.
My research revealed to me that a good number of successful books like 'Why Men Love Bitches' swear that this playing hard to get thing works! The book swears by it. Relationship blogs are filled with versions of telling one, how to play hard to get. In fact, dating website eHarmony advices "Playing hard to get functions to test a man's motivation, ability to invest resources (time, money, effort, etc.) and sign of his fidelity." According to this politics, there is a correlation with self worth and playing hard to get. Another point raised had to do with the chase: that men love the chase and they live it. Apparently most men measure how cheap a woman is by how easy you let the process be. If I could insert surprise face smiley here I would. Therefore all along in the bid to be myself, I had been presenting myself as cheap? Can you imagine?
Even with the information I gathered, I was having a hard accepting that appearing mean was the answer to being irresistible to men. There was something fraudulent about it to me. The way I looked at it, if I had to do all of that work to appear that I was not cheap or worthless then, am I not actually cheap and worthless and needed real help, like real therapeutic help apart from pretending to do these things?
I might be reading this all wrong, maybe this is all some sort of keeping up with an appearance thing we women must do, like doing our nails, or wearing heels even though we are not comfortable with it, that there's no logic or explanation involved. Abeg this one pass me oh, I need answers.
Photo Credit: Dreamstime | Stockyimages