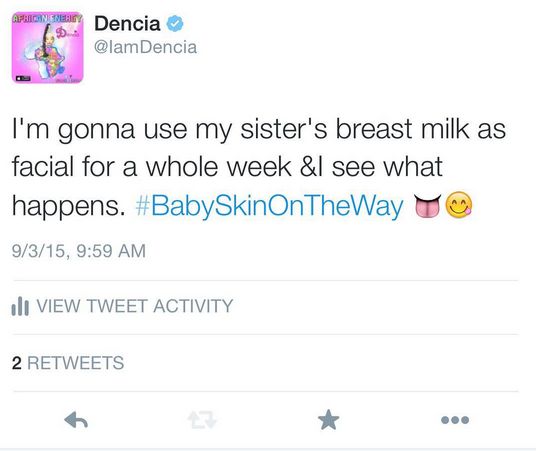 Well, at least it's not a Vampire Facial.
Controversial pop singer, Dencia, is all about the looking her best and taking care of her skin. Her Whitenicious skin care line got people talking and debating on bleaching. However, that's not what has got our attention this morning.
The star has decided that in order to get bay soft skin, she is going to use her sister's breast milk for a facial. She shared this with her followers on social media and has gotten mixed reactions.
From followers who agree and have sold their milk, to those who are not here for it – see some comments below:
We don't think we are on board with this one, but we have to ask – would you try a breast milk facial?
Photo Credit: @IAmDencia (Instagram)