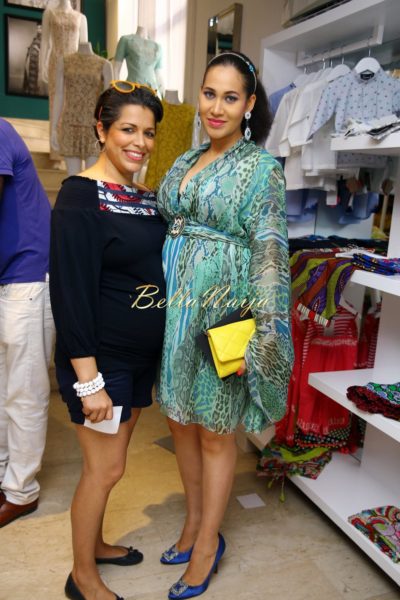 Caroline Danjuma was present at Poosh Boutique's new collections launch on Saturday 17th May 2014 in Lagos.
The ex-actress turned producer who is expecting her third child, dressed her baby bump in a colourful chiffon snakeskin print dress.
Rocking her natural hair and pink lipstick, she accessorized with a bejeweled head band, drop earrings, a bright yellow clutch and a pair of blue heels.