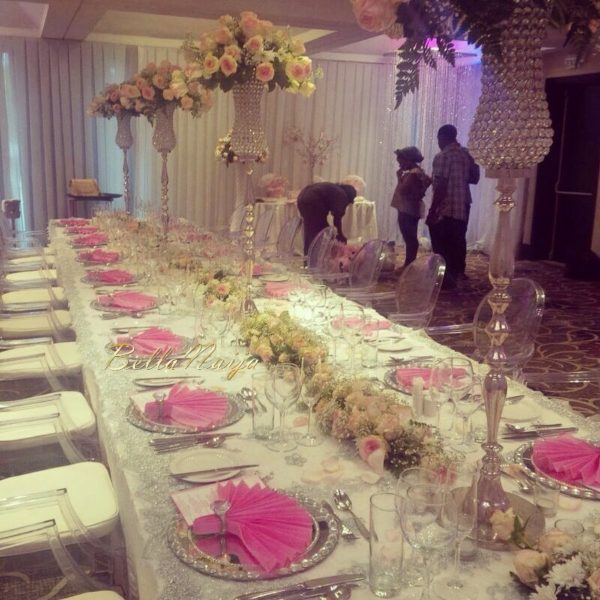 Congratulations to Nollywood producer and former actress Caroline Danjuma who is expecting her first daughter.
As you know, Caroline is pregnant. She and Musa Danjuma have two sons together.
BN can reveal that it is a girl. A baby shower is taking place right now…and it is uber glam.
Caroline and Musa were very much happy to share with their loved ones the sex of the baby. Guests were sent white invitation cards with a pink sash.
At the event there is a white and pink cake with a caption – The Diva Has Arrived, as well as cake with a baby wearing pink.
BN will bring you all the official photos when they are available.