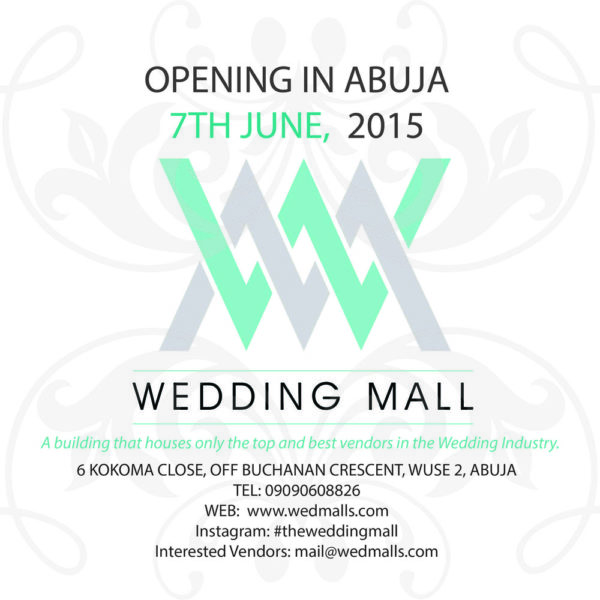 The Wedding Mall is a building that houses the very best vendors in the wedding industry and is set to open in Abuja in June 2015.
The Building is located in the heart of Abuja making it accessible to everyone.  From renowned wedding photographers to the most talented wedding designers, we are pleased to announce that this is a one stop address for any bride looking for the very best!
We understand that it can get pretty frustrating when you start planning your wedding and find it difficult to scout and hop from one vendor to another to find what you need. We at the Wedding Mall have carefully hand picked the very best and have put them in one spot ready to serve you.
The building facilities include:
Serviced Private offices (some ensuite others not)
Meeting room for client consultations
Waiting room/lobby
Building Receptionist
CCTV
All offices already have airconditioners installed
Parking facilities
Coffee Room
We have created the platform to ensure that there are non-competing vendors within the building, allowing us create a network/alliance of only the best.
The current space availability left are the following:
Only one more spot for a resident vendor
Window display space
Featured vendors (non resident)
Event Planner Meeting Room Package
If you are a vendor in the wedding industry with a reputable brand and are interested in any of the availabilities listed above please do contact us via phone or email.
If you a wedding planner  or service provider with clients in Abuja and do not currently have an office to consult with your clients, we have a special package for you with our meeting rooms at The Wedding Mall. Simply contact us and sign up with us.
If you are a bride to be or planning a wedding, we simply cannot wait to host you at The Wedding Mall from June 2015. The official opening event will hold on the 7th of June, 2015.
For invites/inquiries; Call: 09090608826 | Email: [email protected] | Instagram: @theweddingmall
Website: www.wedmalls.com
Our dear Lagosians, be rest assured that The Wedding Mall Lagos is already currently in the works and will be open in January 2016!
Please see photos from the inside: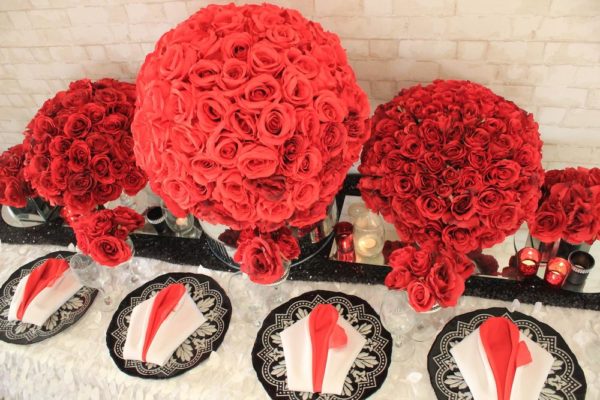 The Wedding mall will be at the WED EXPO next weekend in Abuja. Come have a chat with us!
____________________________________________________________________________________
Advertorial– Sponsored Content